Description of the plasma cutter
This plasma CNC cutting machine is an economical cutting machine that combines high speed and precision. The intelligent numerical control system is adopted, the installation is convenient, the operation is simple, the inertia is small, and the operation is stable. It is especially suitable for the automatic cutting of medium and thin non-ferrous metal sheets, stainless steel, and carbon steel sheets.
What is The Best CNC Router for My Business?
Working Video
Features and Application
1. Advanced plasma-specific plasma cutting CNC system, all offline work, humanized operation;
2. The overall structure is stable, the running speed can reach 40m/min, and the cutting speed can reach 25m/min;
3. High-quality plasma power supply, Japan THK linear guide rail, to ensure vertical workpiece cutting, high precision;
4. According to customer requirements, it can be equipped with an American imported Hypertherm plasma power.
5. Efficient cutting of aluminum, steel, and other conductive metals;
6. Widely applicable to shell processing and sheet production of advertising, automobiles, ships, machinery, electrical accessories, and other various electromechanical products.

Why Choose Forsun CNC Router?
Thicken weld tube machine frame for high performance and material processing.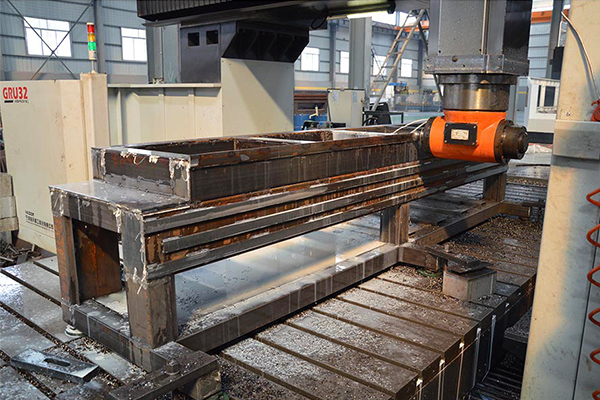 Heavy duty frame milling and drilling by machining center to keep high accuracy.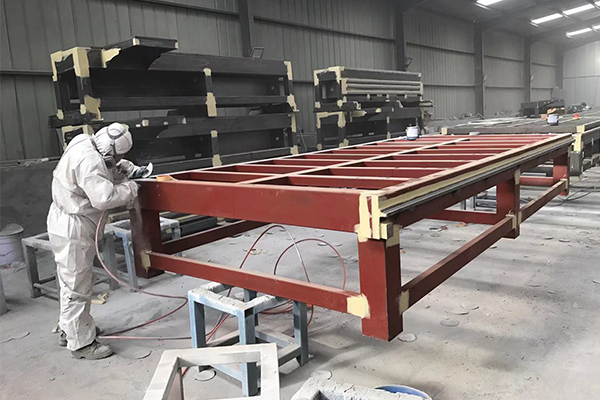 Sandy blasting putty and rusty cleaning before painting to prolong machine body use.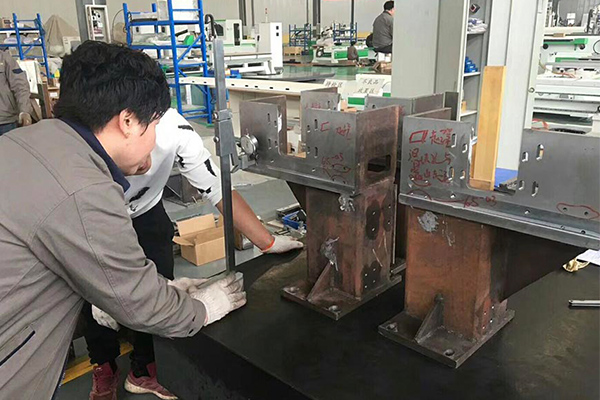 Material incoming inspection to make sure machine quality in the very beginning.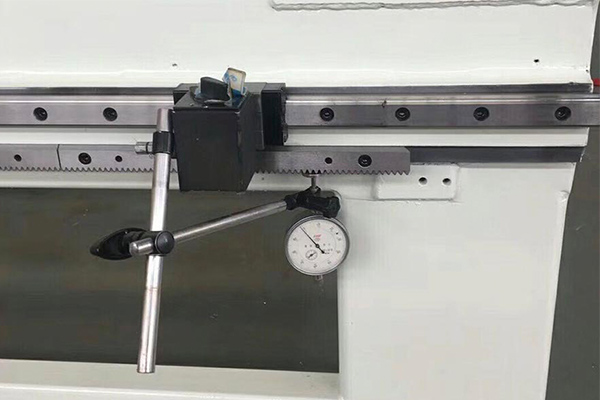 During the CNC Router installation process, precision instruments are used to ensure accuracy of the CNC Router Machine installation.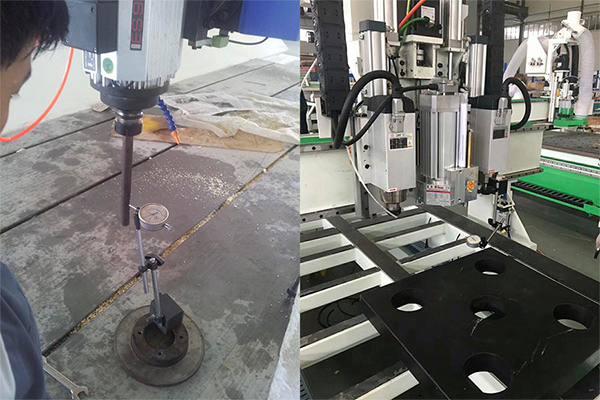 After the CNC Router is installed, use the testing instrument to test the Vertical accuracy, traveling accuracy, working accuracy, repeated positioning accuracy, etc.
Parameter Data
| | |
| --- | --- |
| Model Name | Plasma Cutting Machine FSP1525 |
| X, Y Axis Travel | 1500X2500mm(4X8ft), Option: 600*900mm, 1500X3000mm(5X10ft), 2000X3000mm. 2000X4000mm. |
| Z Axis Travel | 200mm, Option; 300mm,400mm, 500mm,600mm. |
| Plasma Power | 63A,100A,105A,120A,160A,200A |
| Power Source Brand | Hypertherm, Thermadyne, Victor, Huayuan |
| Drive System X, Y and Z axis | German Helical Rack and Pinion for X and Y-axis. And Z-axis with TBI ball screw |
| Transmission X, Y and Z axis | HIWIN/THK Rail Linear guide and bearings. |
| Motor for X, Y, and Z | Stepper motor / AC Servo motor |
| Machine Structure | Thicken weld steel tube machine body. Rigid gantry and side support, Professional Plasma cutter table |
| Working Voltage | 220V/50HZ/60HZ,3PH or 380V/50HZ/60HZ,3PH |
| Command Language | G Code & M Code |
| Operating System | Start controller / DSP Handheld Controller/ NC studio/Mach3 |
| Lubrication | Automatic lubrication system |
| Max. Rapid Travel Speed | 40000mm/min |
| Max. working Speed | 25000/min |
| Machining Function | carbon steel 0-50mm cutting thickness and stainless steel 0-20mm cutting thickness |
| Compatible Software | FastCam, Ucannest |
| Other Names | CNC plasma cutter, CNC plasma cutting machine, plasma CNC machine, CNC plasma cutter price, cheap CNC plasma cutter, small CNC plasma cutter, CNC plasma for sale, CNC plasma router, best CNC plasma cutter, CNC plasma machine for sale, mini CNC plasma cutter, CNC plasma cutting machine manufacturer |
| Suitable Materials | Stainless steel, mild steel, brass, copper, aluminum alloy, sheet metal, spring steel, gold, silver, etc |
| Applications | Sheet metal, kitchenware, components, decorations industry |
| Gross Weight | 2000 KGS |
| Package Size | 3200*2250*1850mm |

Safety Operation Precautions
Prevent electric shock
(1), Do not operate any switch knobs with wet hands to prevent electric shock.
(2), Please do not check the line or replace the electrical components with power, otherwise, you may get an electric shock or injury.
 Prevent fire
(1), The working materials used in the cutting machine are flammable gases such as acetylene, propane, liquefied gas and the like. Therefore, it is necessary to periodically seal the gas path.
(2), The gas source part of the cutting machine should be kept away from the open flame and placed with normal carbon dioxide or other corresponding properties.
Prevent damage
(1) When the cutting machine is running, pay attention to whether there are people or other objects in front to avoid injury.
(2), After each cut, the torch should be raised to the highest position to avoid hitting the steel plate and damaging the torch.
Operational precautions
(1) Check whether there is air leakage in the pipeline of the machine before starting the machine. If there is air leakage, it will never start.
(2) Check whether there are obstacles on the working surface and the guide rail after starting the machine. If there are obstacles, it must be excluded.
(3) Operators are not allowed to leave their jobs at will, and non-operators are not allowed to start the machine at will.
(4) In the event of an emergency during operation, immediately press the red emergency stop switch to prevent accidents.
(5) When maintaining and maintaining the CNC, it is necessary to pay attention to the command and coordination of the special controller.
(6) Close all air valves before shutting down and put the remaining gas in the air path.
(7) If it is found that the pipeline has tempered, it is necessary to immediately cut off the electricity and shut off the gas. There should be a record of the malfunction of the machine.
(8) If a fault is found, there should be a fault record.