Main Description of CNC Plasma Cutting Machine with Flame Torch
CNC plasma and flame cutting machine is specially designed for metal plate cutting, it is characterized by high automation and efficiency, easy operation, and long service time. At FORSUN CNC, we are able to cut your items with CNC flame and plasma from 10 to 200 mm in thickness. We have a high production capacity and can produce items with high delivery reliability.
There are two cutting methods for this metal cutting machine: one is plasma cutting and the other is gas (flame) cutting. Generally, plasma cutting machines are used for metal cutting with a thickness of less than 30mm. The gas (flame) cutting machine is used for iron/steel cutting with a thickness of 30-200mm. The CNC flame cutting machine with a plasma torch is a plasma cutting machine with a CNC controller, which can cut metal up to 200mm. It is also called CNC oxygen and plasma cutting machine, CNC plasma and flame cutting machine, CNC oxygen cutting machine, CNC plasma and oxygen cutting machine.
CNC plasma cutting machine adopts rigid welding frame to avoid vibration and high cutting precision. The metal cutting machine is equipped with an automatic arc voltage adjustable device. The plasma flame cutting machine has fast cutting speed, high precision, low cost, thin and neat cutting incision, which can avoid secondary processing.
Flame cutting system: Flame cutting can cut carbon steel up to 200 mm long and has a good, clean square cut. The cutting speed is slower than plasma, but additional torches can be added at a relatively low cost, so multi-torch cutting can increase productivity. The use of CNC technology to introduce flame cutting has realized the automation of the entire cutting process, significantly improved the cutting quality of the billet (size range and cutting quality, which can replace part of the mechanical processing), and has the characteristics of high production efficiency and high material utilization.
THC Plasma Torch Height Controller: During the cutting process, the height of the steel plate will be automatically tracked, and the cutting torch and steel plate will always be kept at a fixed height to ensure the cutting quality.
LGK plasma cutting power: LGK power supply can punch and cut 0.5MM-30MM, and the edge can cut 40MM metal materials. Various cooling methods such as air cooling and water cooling are adopted. The standard imported metal cutting torch completely solves the burning problem of the cutting torch. It has arc voltage adjustment, slit compensation, and an anti-collision system. It can work continuously for 24 hours.
Stepping motor and driver: YAKO steps motor and driver, with excellent performance, stable and reliable quality. It has the factions of large torque, low heat generation, low vibration, stable operation, strong anti-interference ability, etc.
What is The Best CNC Plasma Cutting Machine for My Business?
Work video:
Machine configuration
Professional plasma & flame cutting headStart control system
THC Arc voltage Auto Height-adjusting Device auto arc-striking
YAKO stepper motor and driver
LGK plasma cutting power supply
Effective working area: 2000*3000mm
Knife-table & Water-tank

Suitable Material of CNC Plasma Flame Cutting Machine
FORSUN plasma cutting machine is suitable for cutting kinds of metal materials such as steel, copper, aluminum and stainless steel can be processed. It is applied to iron plates, aluminum plates, galvanized sheets, white steel plates, titanium plates, and other sheet metals. The flame cutting torch can cut 30-200mm metal plates with oxygen + propane or acetylene.
This CNC plasma and oxygen gas cutter can cut mild steel with flame cutting, and cut high carbon steel, stainless steel, aluminum, copper, and other nonferrous metal with Plasma cutting; can configure as you required.,thus it is widely applied in industries such as machinery, automobile, shipbuilding, petro-chemical, war industry, metallurgy, aerospace, boiler and pressure vessel, locomotive, etc.
Advertising:
Advertising signs, logo production, decorative products, advertising production, and various metal materials.
Metal industry:
For steel, carbon steel, stainless steel, alloy steel, spring steel, copper plate, aluminum plate, gold, silver, titanium, and other metal plate tubes.
CNC Plasma Flame Cutter Project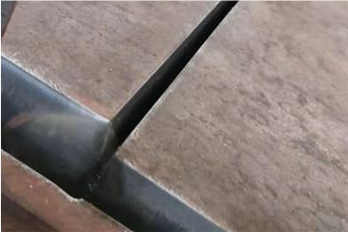 Machine Pictures of CNC Plasma Cutting Machine with Flame Torch
THC Plasma Torch Height Controller System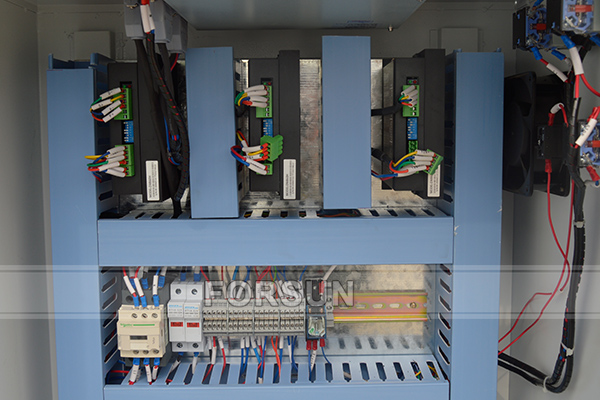 Yako Step Drivers
Flame&Plasma Cutting Head

Technical Data of the Plasma Cutter
| | |
| --- | --- |
| Model Name | Plasma Cutting Machine FSP2030 |
| X, Y-Axis Travel | 2000X3000mm, Option: 600*900mm, 1300X2500mm(4X8ft), 2000X4000mm. 1500X3000mm(5X10ft). |
| Z Axis Travel | 200mm, Option; 300mm,400mm, 500mm,600mm. |
| Rotary Axis(Option) | 200mm(diameter)*2500mm |
| Plasma Power | 63A,100A,105A,120A,160A,200A |
| Power Source Brand | LGK, option: Hypertherm, Thermadyne, Victor |
| Drive System X, Y and Z axis | German Helical Rack and Pinion for X and Y-axis. And Z-axis with TBI ball screw |
| Transmission X, Y, and Z-axis | HIWIN/THK Rail Linear guide and bearings. |
| Motor for X, Y, and Z | YAKO Stepper motor |
| Machine Structure | Thicken weld steel tube machine body. Rigid gantry and side support, Professional Plasma cutter table |
| Working Voltage | 220V/50HZ/60HZ,3PH or 380V/50HZ/60HZ,3PH |
| Command Language | G Code & M Code |
| Operating System | Start controller / DSP Handheld Controller/ NC studio/Mach3 |
| Lubrication | Automatic lubrication system |
| Max. Rapid Travel Speed | 40000mm/min |
| Max. working Speed | 25000/min |
| Machining Function | carbon steel 0-50mm cutting thickness and stainless steel 0-20mm cutting thickness |
| Compatible Software | FastCam, Ucannest |
| Other Names | CNC plasma cutter, CNC plasma cutting machine, plasma CNC machine, CNC plasma cutter price, cheap CNC plasma cutter, small CNC plasma cutter, CNC plasma for sale, CNC plasma router, best CNC plasma cutter, CNC plasma machine for sale, mini CNC plasma cutter, CNC plasma cutting machine manufacturer |
| Suitable Materials | Stainless steel, mild steel, brass, copper, aluminum alloy, sheet metal, spring steel, gold, silver, etc |
| Applications | Sheet metal, kitchenware, components, decorations industry |
| Gross Weight | 2200 KGS |
| Package Size | 3700*2250*1850mm |

Why Choose Us:
Professional CNC Router manufactured with more than 10 years experience in CNC Router design, manufacture, machining, inspection, etc
All the spare parts are a world-famous brand like Siemens controller from Germany, Yaskawa servo motors from Japan, Igus cable from Germany, ABB from Switzerland, and so on.
All the machine bodies are through whole welding, heat treating, sandblasting and three times painting to make sure the machine body will be never out of frame or painting problem. It will make your machine always work in high precision, fast speed like the new machine.
7*24 hours service after the sale with English, Russia, Spanish or Portuguese, etc.
3 years warranty for main spare parts while easy broken parts are 1.5 years.
Feel free to contact us if you have any questions about our CNC Routers. We're on GMT +8 and reply to all emails within 12 hours.
FAQ
Q: I am not sure if this CNC plasma cutting machine is suitable for my work?
A: Don't worry, just tell me your working materials, max working area, and cutting thickness, then I will recommend you the most suitable machine for you.
Q: Are you a factory or trading company?
A: We are a factory, which manufactures CNC machines with over 10 years of experience in the CNC machine industry.
Q: What other things also need after we bought your CNC plasma cutting machines?
A: With plasma cutting: need a plasma power source and air compressor. You can match the plasma power supply by yourself, or buy it together with the cutter from us, it's optional. If you buy from us, we will connect the wires of the plasma power source and CNC plasma cutting machine together, then more conveniently to use.
Q: How can I do if the machine goes wrong?
A: If confronted with such problems, online service is offered, you could contact our sales.