Features of ATC CNC wood router:
ATC CNC wood router machine is also called automatic tool change cnc wood router machine. It is a basic ATC CNC machine tool that automatically changes the tool magazine movement together with the tool post. It has higher efficiency and speed than ordinary ATC machines.
1000W high-power servo motor: The action characteristic of the servo motor is to perform position positioning control and action speed control. Its main feature is that the speed can be accurately controlled, the speed control range is wide, and it can run stably and smoothly at a constant speed, and the speed can be changed at any time according to demand. And it can instantly generate large torque within the rated capacity, with large output power and high efficiency.
High precision reducer: The reducer has the advantages of small size, lightweight, strong load capacity, long service life, high reliability, low noise, large output torque, and high efficiency.
High-power automatic tool change spindle: The high-power automatic tool change spindle improves the efficiency of automatic processing, has a long service life, and is suitable for processing wood, aluminum, etc.
The ATC CNC Router automatic pusher device of this CNC Router machine increases productivity in reduced cutting times and costs, it is more convenient to upload the workpieces. After cutting the plate, it can automatically unload (push the cut material away), which improves the processing efficiency.
The high-precision ball screw and Taiwan Haven linear square guide rail move smoothly to ensure machining accuracy.
Equipped with a control system, suitable for beginners: you can easily view the processing path.
NC Studio Controller, humanity PC Controller, you can see working project simulation from the controller. NC Servo motors with accuracy and resolution.
Customized vacuum table: it can be 1300 mm*2500 mm, 1500*3000 mm, 2000*3000mm, or other sizes that suit you.
Automatic tool change magazine: The automatic tool change magazine can hold 8 units, which will take the shortest path between any two tools, making the fastest possible charge time.
What is The Best CNC Router for My Business?
Work video
Applications
Woodworking industry: wooden doors, cabinets, tables and chairs, office wooden furniture, speakers, musical instruments, etc.
Cabinet processing: insulation, plastic and chemical, PCB, ABS, PP, PE, and other carbon mixtures.
Decoration industry: Engraving and milling of soft metals such as acrylic, PVC, MDF, copper, and aluminum.
Suitable Materials:
Wood: Solid wood, MDF, Plywood, Chipboard.

Plastic: PVC, ABS, Acrylic, Plastic.

Marble: Artificial Stone, Marble, Granite, Ceramic,

Sign Material: Foam, Cupboard, Styrofoam, Leather, Plastic carpet, corrugated paper,

Metal: Steel, Metal, Stainless, Pipe, tube, Corrugated metals, expanded metal, or flat sheet stock.

Soft Metal: Aluminum, Brass,

Composite: Aluminum Composite, Copper Composite, Titanium Composite, Zinc Composite.

Parameters Data
| | |
| --- | --- |
| Model Name | ATC CNC Router FS1325ATC (4×8ft) |
| X, Y-Axis Travel | 1300X2500mm(4X8ft), Option:2000X3000mm, 1500X3000mm(5X10ft),   2000X4000mm |
| Z-Axis Travel | 200mm, Option: 300mm,400mm,500mm,600mm |
| Spindle Power | 9.0KW ATC Spindle with 24000RPM, ISO30, ER32 |
| Tool Magazine | Carousel Tool Magzine. Option: Linear type Auto tool changer magazine with 10 pcs positions |
| Motor for X, Y, and Z | NC servo motor |
| Operating System | NC studio. Option:Syntec controller,SIEMENS Controller, DSP |
| Drive System X, Y, and Z-axis | Helical Rack and Pinion for X and Y-Axis, High precision ball screw for the Z-axis. |
| Transmission X, Y, and Z-axis | HIWIN/THK Rail Linear guide and bearings. |
| Machine structure | Cast steel table structure and side support,   aluminum T-Plate Extrusion Combined vacuum table |
| Working Voltage | 220V/50HZ/60HZ,3PH   380V/50HZ/60HZ,3PH |
| Command Language | G Code & M Code |
| Collet | ISO30,φ4,φ6,1/8,1/9 |
| Lubrication | Automatic lubrication system |
| Tool Calibration | Automatic tool sensor |
| Dust collector system | 3.0KW Dust collector system with 2 bags |
| Max. Rapid Travel Speed | 80000mm/min |
| Max. working Speed | 45000/min |
| Repeatability | +/-0.04mm/300mm |
| Working Accuracy | +/-0.03mm/300mm |
| Other Names of the CNC Router | CNC Wood Router, CNC Router Machine, Router Machine, Wood CNC Machine, CNC Cutting Machine, CNC Wood Carving Machine, CNC Engraver, 3 axis CNC Router, Best CNC Router, CNC Router Price, Wood Router, Wood CNC Router, 3D CNC Router, Router CNC, Aluminum CNC Router. CNC Engraving Machine, CNC Milling Machine, CNC Drilling Machine, Best CNC Router, 4×8 CNC Router, Cheap CNC Router, CNC Carving Machine, China CNC Router, 3d Wood Carving Machine. |
| Machining Function | 2D Machining, 2.5D Machining, 3D Machining |
| Compatible Software | Type3, UcancCAM, ArtcCAM, AlphCAM, Vectric, Enroute, MasterCAM Cabinet Vision, etc |
| Gross Weight | 2500 KGS |
| Package Size | Plywood Package 4200*2250*1900mm |

Machine Pictures Gallery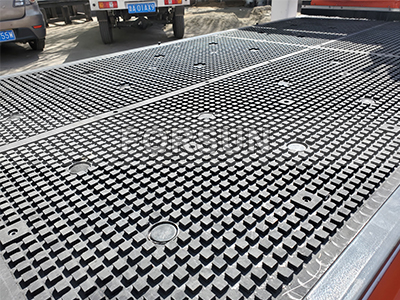 ATC CNC Router Tool Sensor
1000W Powerful Servo Motor

Optional Device for ATC CNC Router
1, Wood Duo Aggregate
The woodworking duo aggregates designed for the Wood Line electro spindles allow a wide range of machining operations to be carried out, including milling, boring and cutting.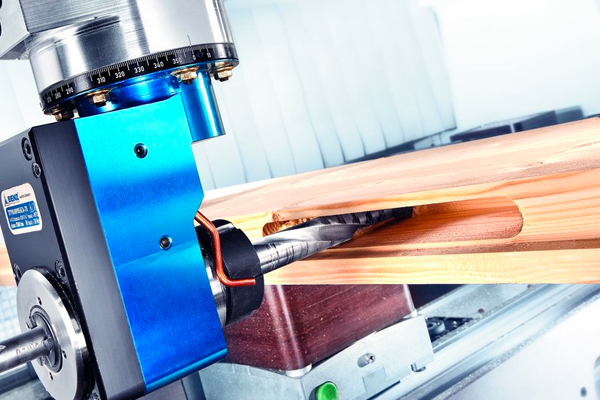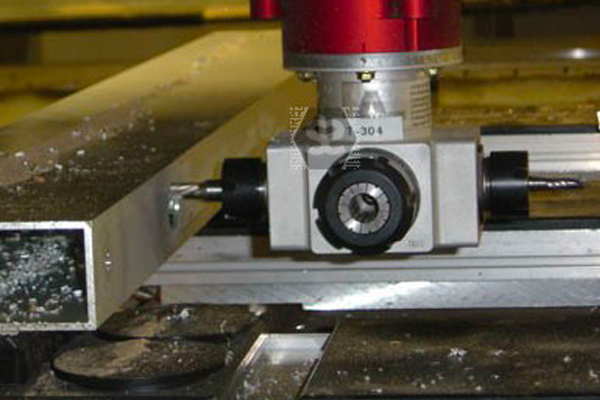 2, Rotary Axis (The 4th Axis of CNC Router / 4 Axis CNC Router)
The rotating device includes a fixed body and a shaft. As the 4th axis of a cnc router machine, it can replace X or Y axis for column processing, such as chair side panels, stair side panels, Roman columns, and columns. The diameter of the fixed column can be between 10mm and 400mm. The material can be wood, marble, foam, etc.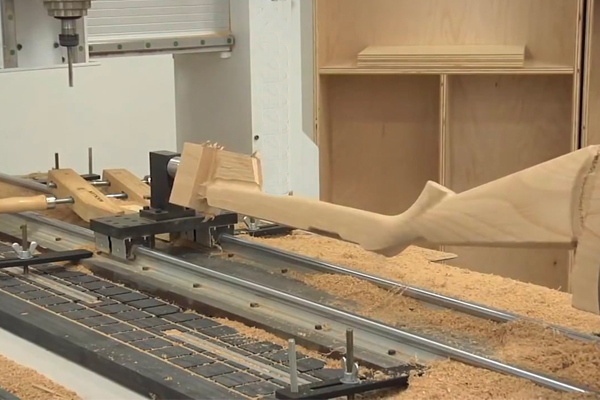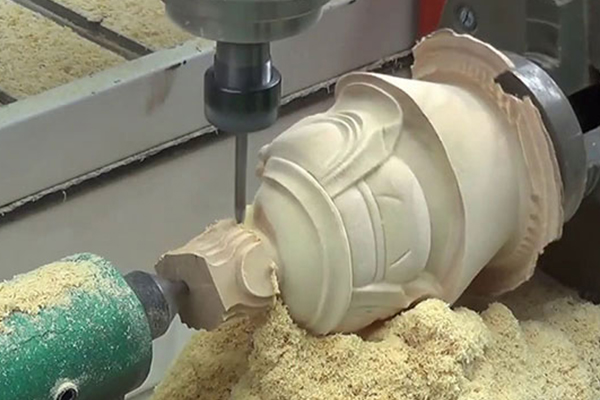 3, Safety Laser Curtain/laser barriers to Project Operator
We suggest installing laser barriers to create laser-safe temporary work areas. It is designed to enable operators to work in complete safety. When you need maximum flexibility for enclosing a laser work area or need a temporary Class 1 laser safe work zone, choose movable laser barriers. Movable barriers are a great alternative to laser curtain systems.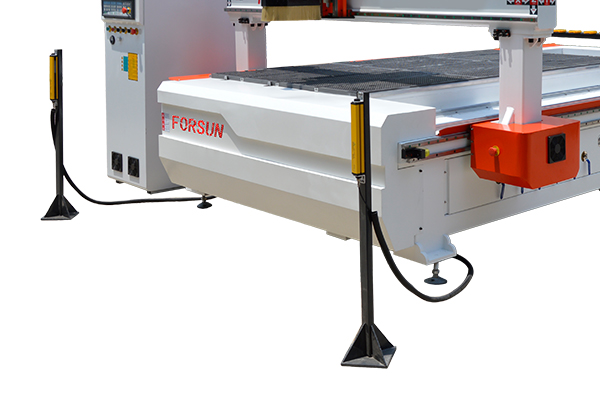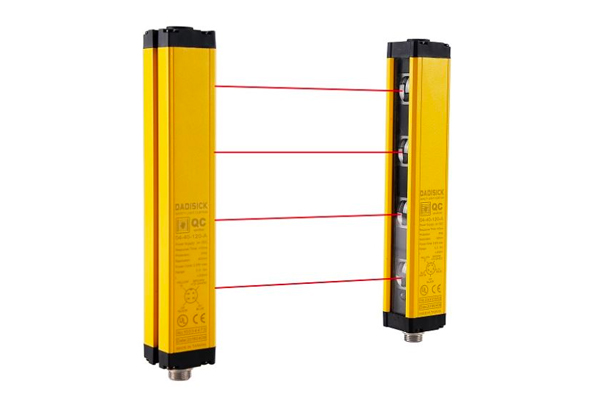 Working Samples

ATC CNC woodworking router machine service
1. Pre-sales service: We provide you with the best solution according to your project needs, then recommend a suitable machine for you and list a quotation for you, and then complete the transaction.
2. Production period: We will send you photos and videos of installing the cnc wood router machine within the specified time, and then let you know the production progress of the machine.
3. Before shipment: Atc cnc wood engraving machine will be adjusted and tested for 48 hours, and then we will send you the test video and pictures, let you check the working accuracy of the machine, and then book the shipping schedule.
4. After shipment: We will send all the documents to your country for customs clearance: When the machine arrives at your port, the shipping agent will notify you to pick up the cnc router machine.
5. After-sales service: When you get the linear automatic tool changer, our engineer will guide you to install the software and machine parts through Whatsapp, E-mail, Skype, TeamViewer online contact software, and tell you how to use it.