FS-3015 8000W fiber laser cutting machine is specially designed for high-speed and high-quality cutting of various sheet metal and various cross-section metal pipes and profiles. This series of machines are specially designed for small and medium enterprises. Using IPG, the 8Kw fiber laser cutting machine has a cutting speed of up to 150 m/min and acceleration close to 2.5G; they guarantee the best quality, precision, and efficiency.
The world-famous brand laser source: According to requirements, RECI, IPG, Raycus, MAX, JPT laser sources can be used. Stable cutting performance, superior beam quality, high stability, and maintenance-free.
Dual Use and Cost-saving: FS3015 8kw fiber laser cutting machine can not only cut metal plates, but also metal pipes. It has many uses and can save space of more than 50%, which effectively improves productivity.
Efficient and stable programming and control system, easy to learn and humanized, compatible with a variety of CAD drawing formats, intelligent layout to save costs, automatic cutting paths, matching and saving processing time;
The CNC metal fiber laser cutting machine has low energy consumption and low use cost; the equipment has high stability, simple and convenient maintenance, and low maintenance cost; no mold is required, flexible processing, and can meet the processing requirements of various special-shaped workpieces;
High cutting efficiency, high cutting quality, no noise; high speed, high efficiency, cutting thin plates up to 30 meters per minute; cutting edge quality, small deformation, smooth and beautiful appearance;
Imported high-precision servo motors, guide rails, and German-made gear racks, while ensuring processing efficiency and processing accuracy, greatly improve the stability and reliability of equipment operation.
Steel plate welding machine frame: It is welded by heavy steel plate, the current mainstream bed structure, high stability; Effect force annealing treatment, high mechanical strength, not easy to deform; There are reinforcing ribs inside the bed to increase the strength and tensile strength of the bed, and effectively avoid the deformation of the bed; The bed weight is light, the machine vibration is small, and the shock resistance is good, which ensures the improvement of cutting accuracy.
Efficient cooling: The collimating lens and the focusing lens group are cooling structures, and the nozzle cooling airflow is increased at the same time, which effectively protects the nozzle and ceramic body and prolongs the working time.
Follow light aperture: Through 35mm aperture, effectively reduce stray light interference and ensure cutting quality and service life.
Autofocus: autofocus, reduce human intervention, focus speed 10 m/min, repeat accuracy 50 microns.

Application Industries of CNC

 Fiber Laser Machine

:
Application industries: Fiber laser cutting machine has high cutting efficiency and a large cutting range of metal plates. It can cut all patterns and can be used in aerospace, shipyard manufacturing, automobiles, fitness equipment, steel furniture, stairs, steel frames, medical beds, and many other industries.
Applicable materials: professionally used to cut a variety of medium and thin metal plates, high-quality cutting carbon steel plates, and Especially for carbon steel, stainless steel, galvanized steel, alloy, titanium, aluminum, brass, copper, etc.
Machine Videos of 8kw Fiber Laser Machine
Cutting Sample Display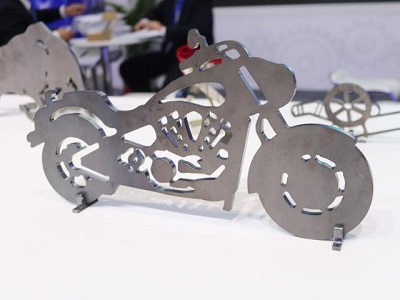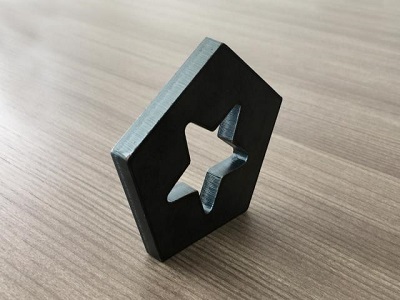 Specification of 8000w CNC
Fiber Laser Machine
| | |
| --- | --- |
| Device model | FS3015L-R |
| Laser type | Fiber Laser Cutter |
| Laser working medium | Fiber |
| Laser wavelength | 1060-1080nm |
| Rated output power | 8000w |
| X-axis travel | 1500mm |
| Y-axis travel | 3000mm |
| Z-axis travel | 200mm |
| Effective cutting range of flat plate | 1500*3000mm |
| positioning accuracy | ±0.02mm/m |
| Repeatability | ±0.02mm/m |
| Maximum empty travel speed | 100m/min |
| Power rating | 380V 50Hz |
| Equipment power | 11.25kw |
| Weight | 4500kg |
Advantages of fiber laser machine
Excellent laser beam quality: Fiber laser has a small focal diameter, high working efficiency, high precision, and cutting quality.
Fast cutting speed: The cutting speed is greater than 20M/min.
Stable operation: The world's top imported fiber laser is used, with stable performance, and the key components can reach 100,000 hours;
High photoelectric conversion efficiency: The photoelectric conversion efficiency of fiber laser cutting machine is 3 times higher than that of CO2 laser cutting machine.
Low cost: Save energy and protect the environment. The photoelectric conversion rate is as high as 25-30%, and the power consumption is low, only about 20%-30% of the traditional CO2 laser cutting machine.
Maintenance-free: optical fiber transmission, optical fiber line transmission, no need for mirrors, no need for dimming, saving maintenance costs.
Simple operation: optical fiber line transmission, no need to adjust the optical path;
Super flexible optical effect: compact design, compact and easy, and flexible manufacturing requirements.

Machine Pictures of 8kw Fiber Laser Cutter
X Y Z Axis Guide
Servo Motor
Reducer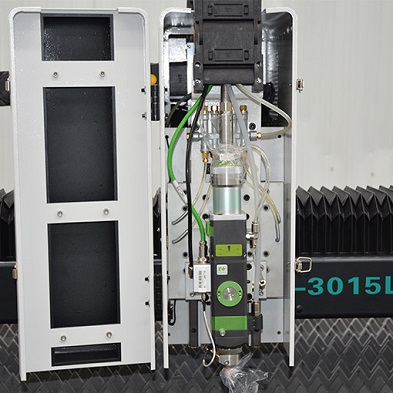 Laser Cutting Head
Chinese Raycus Laser Source
Bed Structure
FAQ:
Q: How to get the most suitable fiber laser cutting machine and the best price?
A: Please tell me the material you want to work on?
How to working on it? Engraving? Cutting? Or other?
What's the MAX size of this material? ( length? Width? Thickness ?)
Q: This is the first time I use this kind of machine, is it easy to operate?
A: There is an English manual or guide video that shows you how to use a machine.
If you still have any questions, please contact us by e-mail/skype/ phone /trade manager online service.
Q: Quality Control:
A: The whole production procedure will be under regular inspection and strict quality control. The complete machine will be tested to make sure it can work very well before being out of the factory. The testing video and pictures will be available before delivery.
Q: How about your after-sales service?
A: After-sales service: We offer you 24 hours service phone, skype, or WhatsApp, our engineer also can go to door install or training.