This FORSUN CNC 3KW fiber laser cutting machine is specially designed for high-speed and high-quality cutting of various sheet metals and cutting various cross-section metal pipes and profiles. This series of machines are specially designed for small and medium enterprises. Reliable components, outstanding design solutions, and assembly quality from the world's leading companies make this model stand in sharp contrast with rival manufacturers of similar equipment.
FORSUN 3KW fiber laser cutter is the most popular power and bestseller series. This machine is a classic model, widely used in daily life, such as stainless steel kitchen utensils, storage cabinets, and other cabinet processing, closely related to people's daily life. Used for cutting various metal plates and pipes (adding pipe cutting device), mainly used for stainless steel, carbon steel, galvanized plate, electrolytic plate, brass, aluminum, various alloy plates, rare metals, and other metal materials.
We provide a variety of power metal sheet fiber laser cutting machines, such as 1000W, 1500W, 2000W, 3000W, 6000W, 8000W, 12000W, and 20000W laser power options to meet your needs.
What is The Best CNC Fiber Laser Cutter for My Business?
Machine Video
Product Advantages of 3kw fiber laser machine:
The design screen has a vertical screen display, different from the traditional horizontal screen display with good response speed, higher contrast, wider view, low power consumption as well as high resolution.
Professional cutting software CypCut, supports DXF, PLT, LXD, and other graphic data formats, supports commonly used editing and typesetting functions, automatically distinguishes between internal and external modes, saving time and effort, automatic typesetting, supports multiple edges finding methods, precise positioning, and unique processing sequence Browse function, set cutting path with one key, make processing more efficient.
Max fiber laser generator
Max fiber laser generator, based on a modular design, has good beam quality, high stability, compact structure, and water cooling. The laser can be adjusted continuously, and the beam is transmitted through the optical fiber and QBH connector, which is very suitable for laser cutting, laser welding, etc. The laser is very suitable for system integration with robots or machine tools and is widely used in laser cutting, welding, 3D printing, electronics, auto parts, aerospace, and other fields.

The water chiller has a high and low-temperature control system that can simultaneously cool the fiber laser and QBH crystal optics, saving cost and space.
One-piece design, small footprint
The whole machine adopts a one-piece design, simple structure, convenient maintenance, small footprint, flexible placement, suitable for large and small factories or docking processing lines, and quickly put into production. At the same time, it has excellent mechanical properties and stability.
This WSX laser cutting head can quickly change the focusing lens of different focal lengths and adapt to various fiber lasers. It is very smart, safe, and reliable.
1) The cutting head has a strong advantage in the application of medium-power large-format fiber laser cutting.
2) The internal structure is completely sealed to prevent dust from polluting the optical part.
3) The laser head adopts two-point alignment, and the cam structure is accurate and convenient for focusing.
4) The protective window is installed in the filter element for easy replacement.
5) It can be equipped with various laser sources with QBH connectors.
Active Anti-collision Function
Effectively reduce the damage rate of laser heads, help you save maintenance costs.
No Quiver when Cutting Thin Sheet
The fiber laser machine is capable of cutting edges of thin sheets and ensures no quivering marks.
Welded Bed with Mortise-and-tenon Joint
Each frame of the bed is welded after mortise-and-tenon joint to achieve better stability and firmness.
Smaller focus spot, much finer cutting line, smooth incision, beautiful appearance, no deformation, higher working efficiency, and better processing quality.
Using top branded fiber laser source, compact structure, small volume, using the fixed optical path, low energy consumption, stable cutting quality.
Why choose a high-power laser cutting machine?
Industrial manufacturing in the new era puts forward new requirements for the accuracy, speed, and thickness of sheet metal cutting. The power that fiber laser cutting machines can reach is getting higher and higher. Whether you are planning to buy a new fiber laser cutting machine, or have low-power equipment and are in operation, high-power laser equipment can bring you a better return on investment.

Machine Details Display of 3kw Fiber Laser Cutter
Cypcut Controller System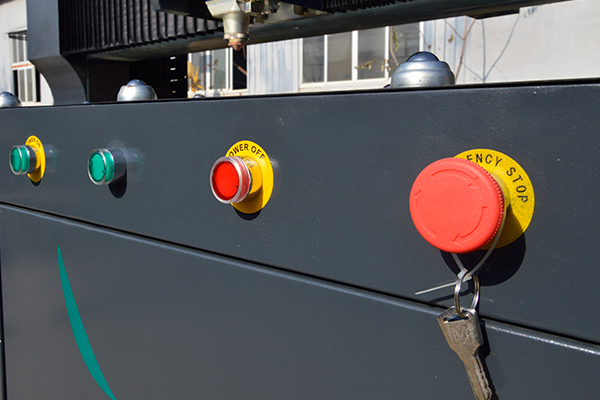 Application Industries&Materials of Fiber Laser Cutting Machine
Applicable Industry:
3000W fiber metal laser cutting machine is used in sheet metal processing, aviation, aerospace, electronics, electrical appliances, subway accessories, automobiles, machinery, precision accessories, ships, metallurgical equipment, elevators, kitchenware, household appliances, gifts, tool processing, decoration, advertising, metal processing, and other manufacturing and processing industries.
Applicable Materials:
3KW CNC fiber laser cutting machine is mainly used for fast cutting of sheet metal cutting, pipes (pipe cutting device is required): fast cutting of stainless steel, carbon steel, galvanized sheet, electrolytic plate, brass, aluminum steel, manganese, various alloy plates, and other metal materials.
Sample Display of Fiber Laser Machine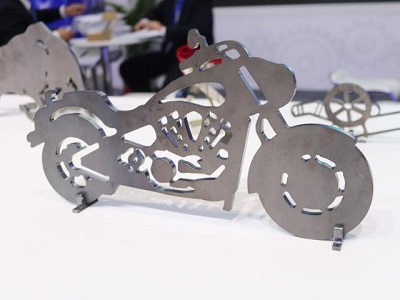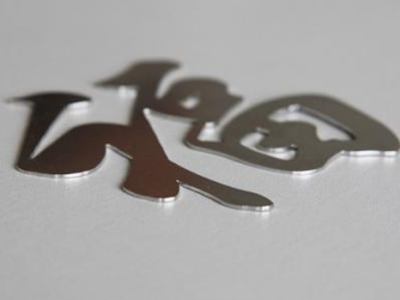 Specification of 3kw Fiber laser Cutter
| | |
| --- | --- |
| Device model | FS-3015L |
| Laser type | Fiber Laser Cutter |
| Laser working medium | Fiber |
| Laser wavelength | 1060-1080nm |
| Rated output power | 3000w |
| X-axis travel | 1500mm |
| Y-axis travel | 3000mm |
| Z-axis travel | 200mm |
| Effective cutting range of flat plate | 1500*3000mm |
| positioning accuracy | ±0.02mm/m |
| Repeatability | ±0.02mm/m |
| Maximum empty travel speed | 100m/min |
| Power rating | 380V 50Hz |
| Equipment power | 11.25kw |
| Weight | 4500kg |
Cutting Speed
500W
1000w
1500W
2000W
3000W
Material
Thickness
Gas
Cutting Speed(m/min)
Cutting Speed(m/min)
Cutting Speed(m/min)
Cutting Speed(m/min)
Cutting Speed(m/min)
Carbon Steel
1
O2
7.0–9.0
8.0–10
15–26
24–30
30–40
2
3.0–4.5
4.0–6.5
4.5–6.5
4.7–6.5
4.8–7.5
3
1.8–3.0
2.4–3.0
2.6–4.0
3.0–4.8
3.3–5.0
4
1.3–1.5
2.0–2.4
2.5–3.0
2.8–3.5
3.0–4.2
5
0.9–1.1
1.5–2.0
2.0–2.5
2.2–3.0
2.6–3.5
6
1.4–1.6
1.6–2.2
1.8–2.6
2.3–3.2
8
0.8–1.2
1.0–1.4
1.2–1.8
1.8–2.6
10
0.6–1.0
0.8–1.1
1.1–1.3
1.2–2.0
12
0.5–0.8
0.7–1.0
0.9–1.2
1.0-1.6
14
0.5–0.7
0.7–0.8
0.9–1.4
16
0.6–0.7
0.7–1.0
18
0.4–0.6
0.6–0.8
20
0.5–0.8
22
0.3–0.7
Stainless Steel
1
N2
8.0–13
18-25
20–27
24-30
30–35
2
2.4–5.0
5-7.5
8.0–12
9.0–12
13–21
3
0.6–0.8
1.8–2.5
3.0–5.0
4.0–6.5
6.0-10
4
1.2–1.3
1.5–2.4
3.0–4.2
4.0–6.0
5
0.6–0.7
0.7-1.3
1.8-2.5
3.0–5.0
6
0.7–1.0
1.2-1.8
2.0–4.0
8
0.7-1.0
1.5–2.0
10
0.6–0.8
12
0.4–0.6
Aluminum/brass
1
N2
4.0–5.5
6.0-10
10–20
15-25
25–38
2
0.7–1.2
2.8-3.6
5.0–7.0
7–10
10–18
3
0.7–1.5
2.0–4.0
4.0-6.0
6.5–8.0
4
1.0–1.5
2.0-3.0
3.5–5.0
5
0.7–1.0
1.2-1.8
2.5–3.5
6
0.7-1.0
1.5–2.5
8
0.6-0.8
0.7–1.0