ATC Wood CNC Router Machine with 4 sides aggregate
This automatic tool change CNC router machine is equipped with HSD brand aggregates from Italy for side drilling and slotting, which is very convenient and efficient for door and cabinet manufacturers.
Linear tool change magazine: adopt linear tool change magazine design to improve work efficiency. Various tools can be automatically changed during the engraving process, and the tool rack can hold 10 tools, including a 4 sides aggregate head tool.
HSD 4 sides aggregate: This machine adopts HSD 4 sides aggregate design to achieve multi-function. In addition to the typical applications of ATC CNC machine tools, this machine tool can also be used for milling, boring, and drilling.
Vacuum Table with T-slot: The vacuum tabletop is combined with the aluminum T-slot rail. This enables you to use a vacuum system or fixture to hold the workpiece. The fixture is included and can be inserted into the rail to accommodate different size workpieces.
Three-axis screw drive: This CNC cutting machine adopts precision ball screws for the X, Y, and Z axes, which run smoothly, ensuring higher processing accuracy and faster processing speed than rack transmission.
Dust hood: 3-axis dust-proof, protect the ball screw from dust, ensure smooth work and long life of the wood cnc router.
1000W Yaskawa servo motor: High-power Yaskawa servo motor lits ensure high-speed and stable operation of the machine.

Features
Professional Syntec controller for CNC Wood Router
12HP 9KW HSD Spindle, 24000RPM, ER32.
HSD Aggregate Head is standard equipped with 4 tools outlets
Powerful 1000W Yaskawa Servo Motors
Precision ball screw on X, Y, Z-axis
Three-axis dustproof device
Vacuum table with T-slot
Precision Linear Hiwin Guide Rails for three axis
Heavy-duty one-piece welded all-steel frame
Vacuum table in zones
Available in 4′ X 8′, 5′ X 10, 5′ X 12′ Table Sizes and with Drill Block
Work video:
Applications of ATC CNC Router with 3 Axis Dust-Proof:
This CNC Router Machine was made especially for industries such as Foam mold making, Cabinet-making, plastic sheeting processing, and sign making, aluminum cutting, etc.
Wood furniture industry: doors; cabinets; tables; chairs. Wave boards, fine grains, antique furniture, wooden doors, screens, craft window sashes, composite doors, cabinet doors, interior doors, sofa legs, headboards, etc.
Advertising industry: signs; trademarks; badges; display boards; conference signs; billboard advertising, sign making, acrylic carving and cutting, crystal character production, sandblasting molding, and other advertising material derivatives production.
Mold industry: engraving of metal molds such as copper, aluminum, and iron, as well as for non-metallic molds such as artificial marble, sand, plastic cloth, and PVC pipes.
Crafts and decorations: wooden crafts; gift boxes; jewelry boxes
Others: relief sculpture and 3D sculpture and cylindrical objects
Suitable Material of ATC CNC Router with HSD Aggregate Head
Wood: Plywood, Soft Wood, Hard Wood, MDF, Chipboard
Plastic: Acrylic, ABS, HDPE, PVC, UHMW, HDPE
Stone: Granite, Marble, Slate, Basalt, Pebbles, Natural Stone, Ceramic, Porcelain
Soft Metal: Aluminium, Brass, Copper, Mild Steel
Composite: Aluminium Composite, Copper Composite, Titanium Composite, Zinc Composite.

Parameter Data
| | |
| --- | --- |
| Model Name | ATC Wood CNC Router FS1631 with 4 sides aggregate |
| X, Y-Axis Travel | 1600X3100mm,  Option:1300X2500mm(4X8ft), 2000X3000mm. 1500X3000mm(5X10ft),   2000X4000mm |
| Z-Axis Travel | 200mm, Option: 300mm,400mm,500mm,600mm |
| Boring Head / Aggregate | HSD 4 Sides Aggregate |
| Spindle Power | 9.0KW HSD ATC Spindle with 24000RPM, ISO30, ER32 |
| Tool Magazine | Linear type Auto tool changer magazine with 12 pcs positions. Option: Carousel Tool Magzine |
| Motor for X, Y, and Z | 1000W Yaskawa Servo motor |
| Operating System | Syntec Controller Option: NC Studio controller. SIEMENS Controller, DSP |
| Drive System X, Y, and Z-axis | High precision ball screw for theX,Y, Z-axis |
| Transmission X, Y, and Z-axis | HIWIN/THK Rail Linear guide and bearings. |
| Machine structure | Cast steel table structure and side support, aluminum T-Plate Extrusion Combined vacuum table |
| Working Voltage | 220V/50HZ/60HZ,3PH   380V/50HZ/60HZ,3PH |
| Command Language | G Code & M Code |
| Collet | ISO30,φ4,φ6,1/8,1/9 |
| Lubrication | Automatic lubrication system |
| Tool Calibration | Automatic tool sensor |
| Dust collector system | 3.0KW Dust collector system with 2 bags |
| Max. Rapid Travel Speed | 80000mm/min |
| Max. working Speed | 45000/min |
| Repeatability | +/-0.04mm/300mm |
| Working Accuracy | +/-0.03mm/300mm |
| Other Names of the CNC Router | CNC Wood Router, CNC Router Machine, Router Machine, Wood CNC Machine, CNC Cutting Machine, CNC Wood Carving Machine, CNC Engraver, 3 axis CNC Router, Best CNC Router, CNC Router Price, Wood Router, Wood CNC Router, 3D CNC Router, Router CNC, Aluminum CNC Router. CNC Engraving Machine, CNC Milling Machine, CNC Drilling Machine, Best CNC Router, 4×8 CNC Router, Cheap CNC Router, CNC Carving Machine, China CNC Router, 3d Wood Carving Machine. |
| Machining Function | 2D Machining, 2.5D Machining, 3D Machining |
| Compatible Software | Type3, UcancCAM, ArtcCAM, AlphCAM, Vectric, Enroute, MasterCAM Cabinet Vision, etc |
| Gross Weight | 2500 KGS |
| Package Size | Plywood Package 4000*2250*1900mm |

CNC Router Machine Gallery
Dust-Proof
9KW Italy HSD ATC Spindle
Optional Device for ATC CNC Router
The woodworking duo aggregates designed for the Wood Line electro spindles allow a wide range of machining operations to be carried out, including milling, boring and cutting.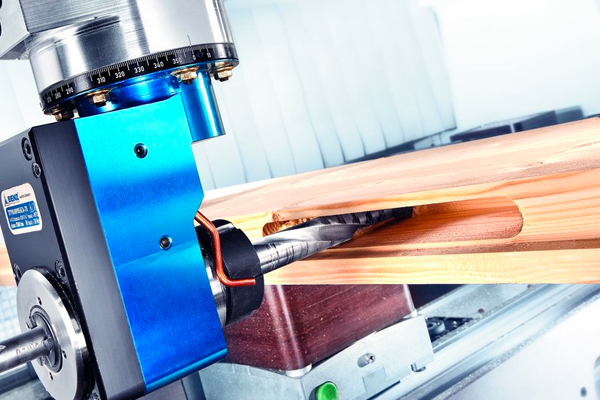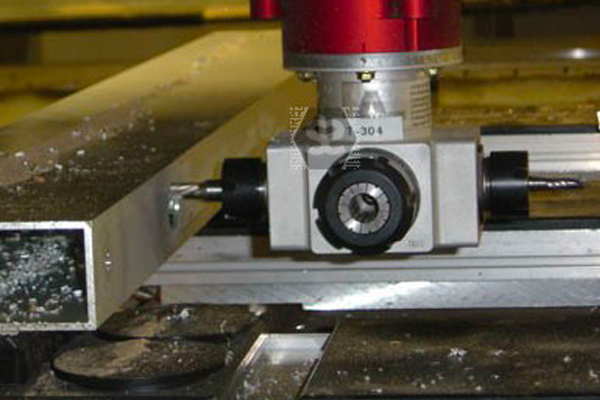 Rotary Axis (The 4th Axis of CNC Router / 4 Axis CNC Router)
The application of the Rotary Axis CNC Router is cylindrical or 3D sculptures in stone, woodworking, advertising, metal, and other industries. We can build the Rotary Axis CNC Router. At the same time, the rotary shaft device can also be added to the standard CNC Router to realize the cylindrical engraving working. Thus, round material and flat material can be processed in one CNC Router. It will save a lot of time and improve high efficiency.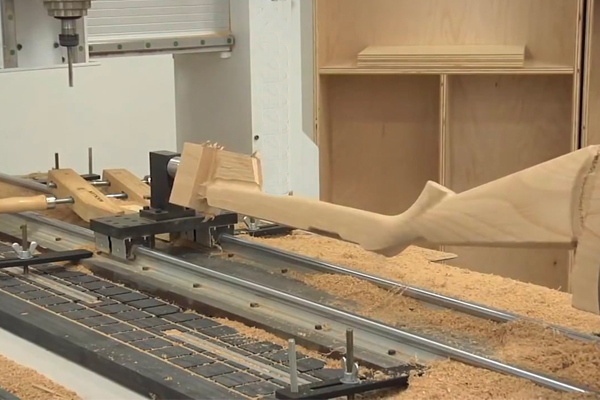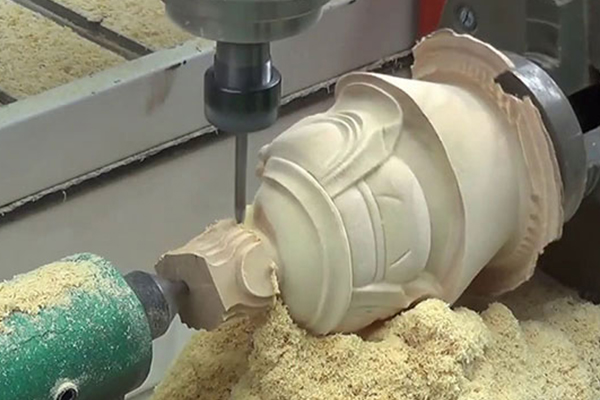 Safety Laser Curtain / laser barriers to Proect Operator
We suggest installing laser barriers to create laser safe temporary work areas. It is designed to enable operators to work in complete safety. When you need maximum flexibility for enclosing a laser work area or need a temporary Class 1 laser safe work zone, choose movable laser barriers. Movable barriers are a great alternative to laser curtain systems.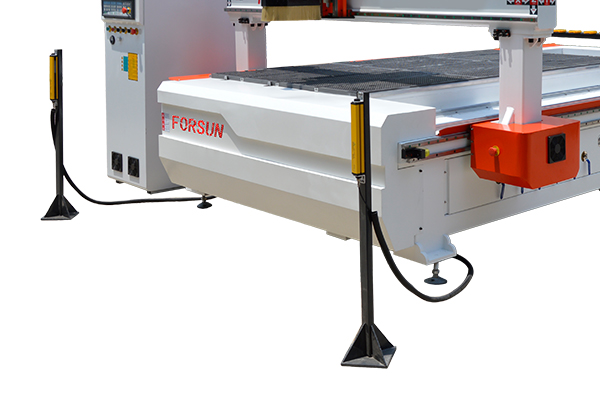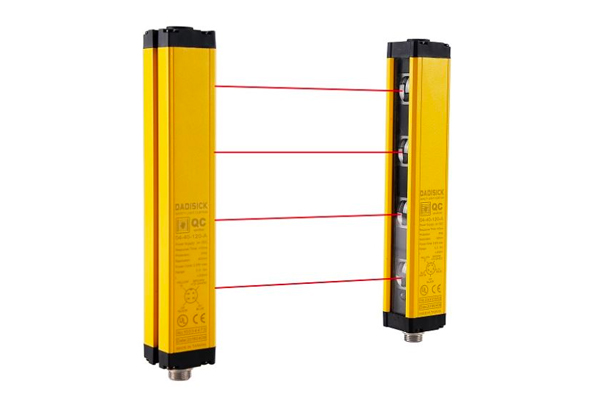 Why Choose Forsun CNC Router Machine?
Thicken weld tube machine frame for high performance and material processing.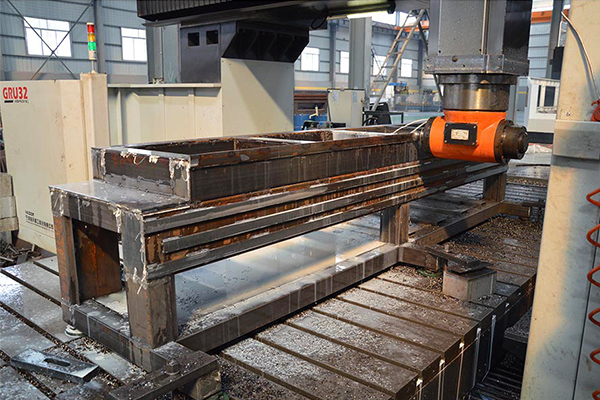 Heavy-duty frame milling and drilling by machining center to keep high accuracy.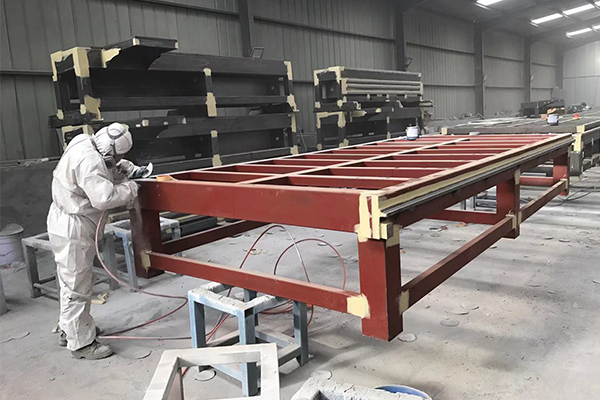 Sandy blasting putty and rusty cleaning before painting to prolong machine body use.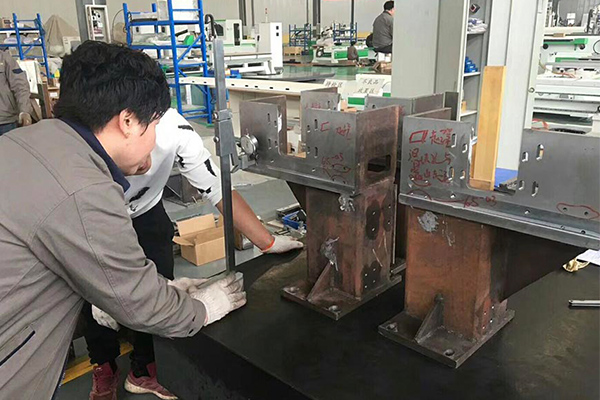 Material incoming inspection to make sure machine quality in the very beginning.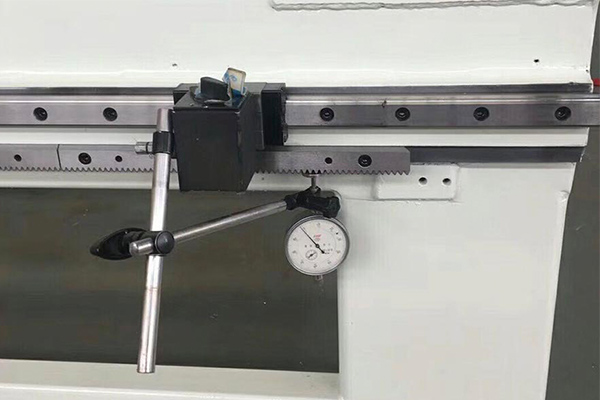 During the CNC Router installation process, precision instruments are used to ensure accuracy of the CNC Router Machine installation.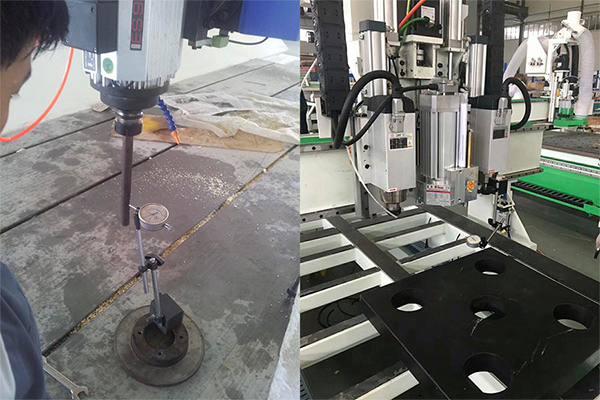 After the CNC Router is installed, use the testing instrument to test the Vertical accuracy, traveling accuracy, working accuracy, repeated positioning accuracy, etc.

Wood Cutting Machine Projects Gallery