This 4×8 ATC CNC router machine is a high-quality, economical, large-format flat-plate router machine technology with an automatic tool change function.
ATC CNC router machine is an advanced CNC engraving machine, which is a good choice for large companies to produce CNC products. Compared with ordinary CNC router machines, ATC CNC router machines have an automatic tool changer and an independent tool library. Therefore, ATC CNC router machines can automatically change tools through computer programs without stopping the machining process and then manually changing tools. ATC CNC woodworking router machine can automatically complete a series of processes such as engraving, cutting, milling, grooving, and hollowing. ATC CNC woodworking machine greatly improves work efficiency and is an ideal choice for mass production.
What is The Best CNC Router for My Business?
Features of 4×8 ATC CNC wood router
This machine is made of high-quality steel to ensure high stability and excellent working performance. In addition, our linear ATC CNC router is easy to operate, durable, and has a long service life. The products produced by this machine are exquisite in craftsmanship. Our machines sell well at home and abroad and are well received by users. We can provide you with large wholesale prices. If you are interested, please contact us directly!
Effective working area: 1300*2500mm*200mm
9kw ATC air cooling spindle
YAKO servo motor
Linear 10 PCS Tool Magazine
Vacuum & T-slot working table
Japan Shimpo Reducer
DHTN Controller System
Machine Video of 1325 ATC CNC Router
Applications of the 4×8 ATC CNC Wood Router
Wood CNC engraving machines are widely used in the furniture industry, furniture decoration industry, woodworking decoration industry, the musical instrument industry, wooden crafts industry, etc. This machine is suitable for large-area board carving, solid wood furniture carving, solid wood mural carving, MDF carving, and cutting, etc.
Furniture Industry: large-area panel carving, solid wood furniture carving, solid wood art font carving, solid wood carving, MDF paint-free door carving, kitchen window, and door carving.
Mold Industry: it can engrave various molds, wooden molds, aviation wooden molds, propellers, automobile foam molds, etc.
Advertising Industry: acrylic, two-color board, PVC, ABS board, aluminum-plastic board engraving and cutting, various signs, badges, seat signs, bronze medals, fonts, fonts, various signs, trademarks, and other materials.
Handicraft Industry: gifts, decorations, wooden toys, metal reliefs, and copper and aluminum fonts.
Musical Instrument industry: carving patterns and patterns.
Packaging Industry: cutting and processing of plastic, wood, etc.

Suitable Material of 4×8 ATC CNC Woodworking Router
Wood: Plywood, Soft Wood, Hard Wood, MDF, Chipboard
Plastic: Acrylic, ABS, HDPE, PVC, UHMW, HDPE
Stone: Granite, Marble, Slate, Basalt, Pebbles, Natural Stone, Ceramic, Porcelain
Soft Metal: Aluminium, Brass, Copper, Mild Steel
Composite: Aluminium Composite, Copper Composite, Titanium Composite, Zinc Composite.
Linear ATC Wood Cutting Machine Projects Gallery
Parameter Data of ATC CNC Wood Router Machine
| | |
| --- | --- |
| Model Name | Linear Auto Changing Tools CNC Woodworking Router Machine |
| X, Y-Axis Travel | 1300X2500mm(4X8ft), Option:2000X3000mm. 1500X3000mm(5X10ft),  2000X4000mm |
| Z-Axis Travel | 200mm, Option: 300mm,400mm,500mm,600mm |
| Spindle Power | 9.0KW ATC Spindle with 24000RPM, ISO30, ER32 |
| Auto Pusher | Auto Pusher (optional) |
| Tool Magazine | Linear Automatic Tool Change with 10 pcs positions Tool Magzine. Option: carousel type Auto tool changer magazine |
| Motor for X, Y, and Z | Yako Servo motor |
| Operating System | DHTN Controller, Option: Syntec controller. SIEMENS Controller, DSP |
| Drive System X, Y, and Z-axis | Helical Rack and Pinion for X and Y-Axis,  High precision ball screw for the Z-axis. |
| Transmission X, Y, and Z-axis | HIWIN/THK Rail Linear guide and bearings. |
| Machine structure | Cast steel table structure and side support, aluminum T-Plate Extrusion Combined vacuum table |
| Working Voltage | 220V/50HZ/60HZ,3PH   380V/50HZ/60HZ,3PH |
| Command Language | G Code & M Code |
| Collet | ISO30,φ4,φ6,1/8,1/9 |
| Lubrication | Automatic lubrication system |
| Tool Calibration | Automatic tool sensor |
| Dust collector system | 3.0KW Dust collector system with 2 bags |
| Max. Rapid Travel Speed | 80000mm/min |
| Max. working Speed | 45000/min |
| Repeatability | +/-0.04mm/300mm |
| Working Accuracy | +/-0.03mm/300mm |
| Other Names of the CNC Router | CNC Wood Router, CNC Router Machine, Router Machine, Wood CNC Machine, CNC Cutting Machine, CNC Wood Carving Machine, CNC Engraver, 3 axis CNC Router, Best CNC Router, CNC Router Price, Wood Router, Wood CNC Router, 3D CNC Router, Router CNC, Aluminum CNC Router. CNC Engraving Machine, CNC Milling Machine, CNC Drilling Machine, Best CNC Router, 4×8 CNC Router, Cheap CNC Router, CNC Carving Machine, China CNC Router, 3d Wood Carving Machine. |
| Machining Function | 2D Machining, 2.5D Machining, 3D Machining |
| Compatible Software | Type3, UcancCAM, ArtcCAM, AlphCAM, Vectric, Enroute, MasterCAM Cabinet Vision, etc |
| Gross Weight | 2500 KGS |
| Package Size | Plywood Package 4000*2250*1900mm |

CNC Router Machine Gallery
Linear Auto Tool Magazine
DHTN Controller
Optional Device for ATC CNC Router 
1, Wood Duo Aggregate
The woodworking duo aggregates designed for the Wood Line electro spindles allow a wide range of machining operations to be carried out, including milling, boring and cutting.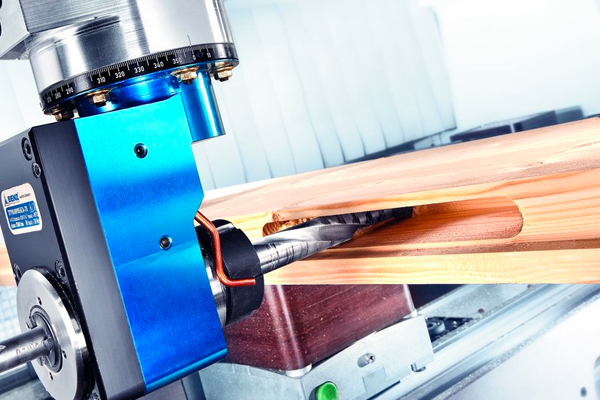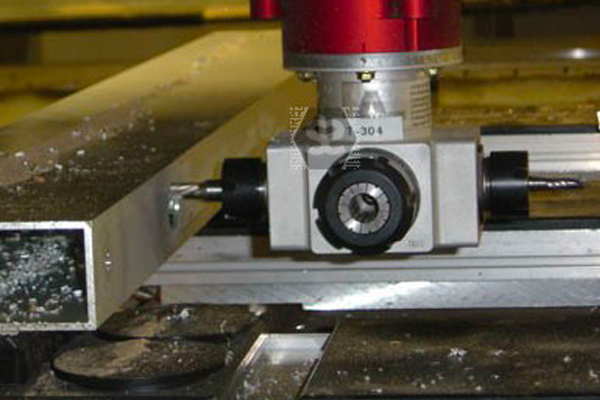 2, Rotary Axis (The 4th Axis of CNC Router / 4 Axis CNC Router)
The application of the Rotary Axis CNC Router is cylindrical or 3D sculptures in stone, woodworking, advertising, metal, and other industries. We can build the Rotary Axis CNC Router. At the same time, the rotary shaft device can also be added to the standard CNC Router to realize the cylindrical engraving working. Thus, round material and flat material can be processed in one CNC Router. It will save a lot of time and improve high efficiency.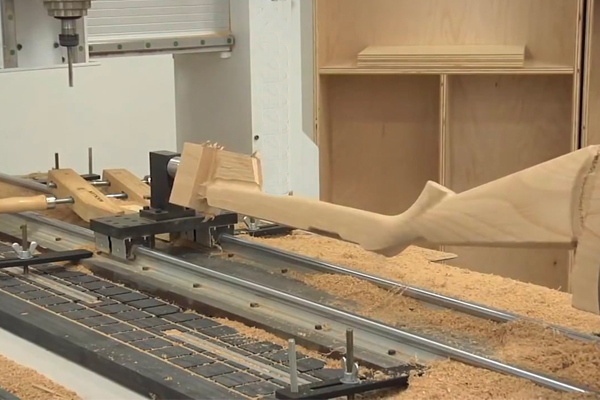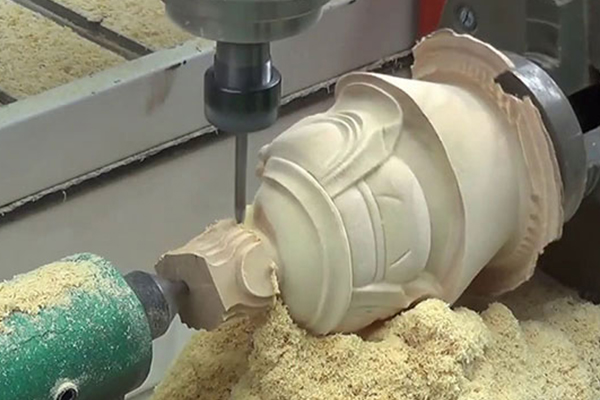 3, Safety Laser Curtain / laser barriers to Proect Operator
We suggest installing laser barriers to create laser safe temporary work areas. It is designed to enable operators to work in complete safety. When you need maximum flexibility for enclosing a laser work area or need a temporary Class 1 laser safe work zone, choose movable laser barriers. Movable barriers are a great alternative to laser curtain systems.