Description of CNC Side Drilling Machine for Slotting And Drilling:
The CNC Side Drilling Machine for Slotting And Drilling is a CNC router machine specially used for cabinet manufacturing. These machines are specially designed for drilling and inserting fasteners and are ideal for manufacturing cabinets, drawer boxes, closets, desks, solid wood furniture, and many other applications.
CNC Lock Dowel Machine is a kind of economical and practical horizontal drilling equipment. With a CNC cutting machine, an economical panel furniture CNC production line can be formed. And widely used in the production process of various panel furniture. Compared with traditional sliding table saws and row drills. The side hole machine adopts the gantry structure, the supporting surface of the guide rail is stable, the rack transmission mode, the transmission is stable, and the long-term high-speed operation does not deform or tremble. Therefore, it has the characteristics of high drilling accuracy, fast drilling speed, and labor cost saving. All specifications can be customized according to your special requirements.
The laser side hole machine mainly combines the principle of photoelectric induction with the internal design program of the equipment. While the equipment is running and moving, the light source emitted by the laser sensor is continuously scanned. When the hole position of the plate on the front of the panel furniture is sensed, according to the internal order of the equipment The preset side hole machining position coordinates and hole position types and specifications are used for side hole machining.
Original imported American Bonner laser probe: precision up to 0.1mm, high precision, high efficiency, time and labor-saving, cost-saving.
What is The Best Lock Dowel Machine for My Business?
Work video
Applicable Materials
Solid wood board, acrylic, composite board, aluminum-plastic board, two-color board, cork, polished board, PVC, plexiglass, foam, porcelain, density board, etc.
Applicable Industries
Engraving panel furniture, wooden door industry, advertising industry, furniture, woodworking industry, etc.
CNC Lock Dowel Machine Pictures
Servo Motor and Reducer
High-precision servo motor, stable operation, high-efficiency, and long-lasting production, strong power, and efficient hole.
High precision reducer: The reducer has the advantages of small size, lightweight, strong load capacity, long service life, high reliability, low noise, large output torque, and high efficiency.
Worktable
Stable body to reduce noise and precise drilling,effectively ensuring stability at work
Press Cylinder
The movable pressing cylinder can accurately press irregular objects and effectively avoid plate shaking and dislocation
Drag Chain
High-speed operation is sensitive, low noise, low vibration, accurate positioning, pressure resistance, and abrasion resistance, long-term use without failure, continuous work without deformation, high hardness, accurate moving position
Controller System
CNC panel operation, simple and convenient
Ball Screw
The main function of the refined ball nut screw is to convert rotary motion into linear motion or convert torque into axial repetitive force.

CNC Lock Dowel Machine Projects
Parameter Data
| | |
| --- | --- |
| Item | Technical Data |
| Model Name | Lock Dowel Machine FS |
| Working Area | Three Working Stations, 600mm*3 / Each |
| Table Height | 800mm |
| Spindle Power | 2.2KW, 18000 RPM |
| Laser Scanner | Bonner Laser Scanner from the USA |
| Driver | 750W Servo Driver |
| Driver Motor | Servo Motors |
| Working Speed | 75m/min |
| Max Travelling Speed | 75m/min |
| Machine Weight | 1200KGS |
| Other Names | hole boring machine, boring machine, hole drilling machine, laser side hole machine, Side drilling machine |

Why Choose Forsun CNC Router?
Thicken weld tube machine frame for high performance and material processing.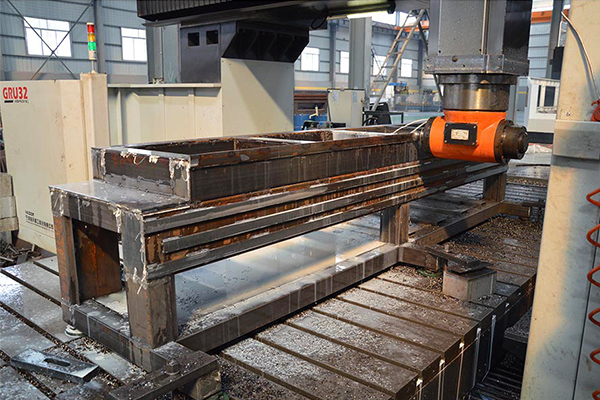 Heavy-duty frame milling and drilling by machining center to keep high accuracy.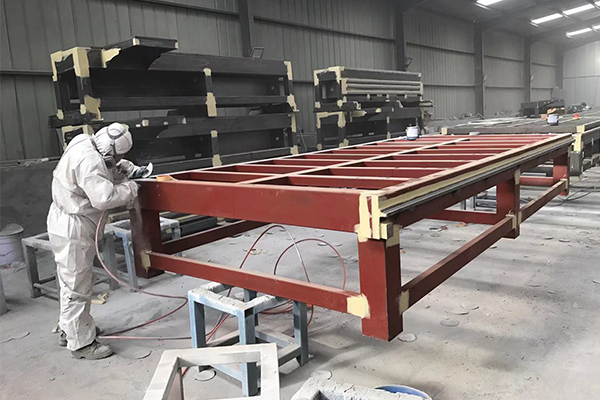 Sandy blasting putty and rusty cleaning before painting to prolong machine body use.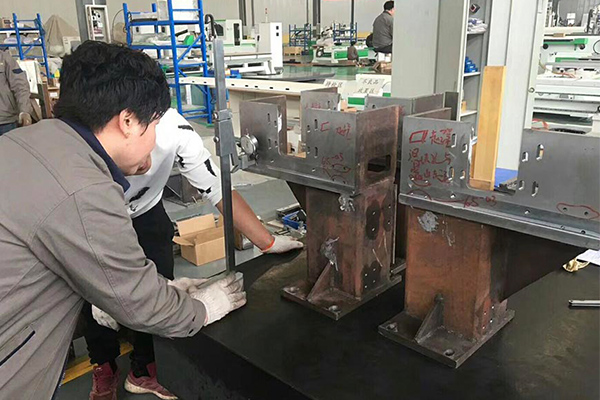 Material incoming inspection to make sure machine quality in the very beginning.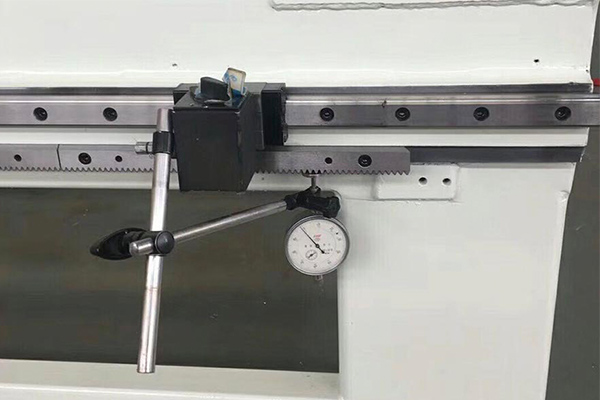 During the CNC Router installation process, precision instruments are used to ensure the accuracy of the CNC Router Machine installation.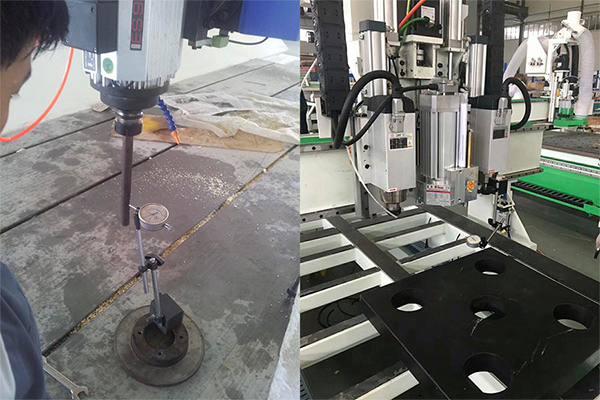 After the CNC Router is installed, use the testing instrument to test the Vertical accuracy, traveling accuracy, working accuracy, repeated positioning accuracy, etc.