Description of 4 axis CNC router
The 4-axis CNC router machine is designed for 3D surface carving. The 4-axis refers to XYZA, XYZB, or XYZC, and the 4-axis is linked. These four axes can work at the same time. The 4-axis CNC router machine is the preferred method for advanced, complex cutting and engraving, such as those often seen in furniture, musical instruments, cabinets, etc.
The four-axis CNC engraving machine has many advantages such as maintenance-free, efficient CNC cutting system, and high-speed precision cutting. It can process wood, foam, medium density fiberboard, HPL, particleboard, plywood, acrylic, plastic, soft metal, and many other different materials. Customers can use different tools to complete the work according to process requirements. The four-axis CNC wood router machine will bring more production and profit to your store.
What is The Best CNC Router for My Business?
Work video:
Application
Building Industry (General Woodworking, Kitchen Cabinet & Door, Facades & Curtainwall, Column & Balustrade)

Sign& Advertising (Signage Indoor & Outdoor, Engraving& Bas-Relief, 3D Letters, Funeral)

Relief sculpture and 3D engraving and cylindrical project.

Mold Industry. Such as casting mold, Automobile, ship, yacht, aviation industry, rail transportation, etc.

Large 3D curved surface and shape processing.

Plastics & Composites (ACP, ACM and solid surface material, etc)

Non-ferrous metals & Marine

Suitable Materials
Wood: Plywood, Soft Wood, Hard Wood, MDF, Chipboard

Plastic: Acrylic, ABS, HDPE, PVC, UHMW, HDPE

Stone: Granite, Marble, Slate, Basalt, Pebbles, Natural Stone, Ceramic, Porcelain

Soft Metal: Aluminum, Brass, Copper, Mild Steel

Composite: Aluminium Composite, Copper Composite, Titanium Composite, Zinc Composite.
Features and Advantage of 4 Axis Wood CNC Router
The four-axis linkage engraving machine adopts the industrial control system four-axis linkage control, with excellent and stable quality, good maintenance, and usability, and can control the 3D machining of the cylinder and the rotation of the tetrahedron. Four-sided processing, especially suitable for three-dimensional processing and engraving of figure statues and European furniture legs and stone statues.
The bus-type servo drive has strong flexibility and high-cost performance. The use of bus transmission facilitates the wiring of manufacturers and reduces the wiring workload, especially when there are multiple axes, the advantages are more obvious, and the wiring will not be disordered. Absolute value can be used to memorize the position (requires auxiliary battery storage according to), the user does not need to return to the origin every time the machine is turned on, and the machine can be processed after turning on the machine.
The 4-axis CNC machine tool is specially designed for processing on different 3D surface carvings.
The machine body is sturdy, high-precision, reliable, and durable.
Perfect design, high-quality accessories to minimize the failure rate of the machine
The 4-axis CNC machine tool can complete all the tasks that a 3-axis CNC machine tool can do.
It can realize the processing of complex workpieces such as cylinders, prisms, and polyhedrons.
Widely used in the system control of three-dimensional jade carving, 3D stone carving, Buddha statue, stair column, sofa, table legs, and other processing equipment

Machine Pictures
Swing Head
HQD 4.5KW air-cooled Spindle: High Speed, and very powerful.
Servo Motor and Reducer
Syntec 1000W Servo motor and high precision reducer, have high precision and good anti-jamming capability, higher torque.
PMI Square Linear Guide Rail
High speed, high precision, high rigidity, energy-saving, low noise, long service life, strong torque load capacity
Automatic Tool Calibration
Automatic Tool sensor: With automatic tool length calibration and alignment functions, the program can easily and accurately change the "Z" zero position one or more times, thus saving time and avoiding errors.
Vacuum Table
Our machine adopts a vacuum and T-slot dual-purpose workbench, which can use clamps to fix small-scale materials, which can save the power of the vacuum pump, and vacuum adsorption can also be used to fix large-scale materials.
Syntec Controller System
The controller has higher reliability, higher accuracy, and stronger anti-interference ability.
4 Axis Wood CNC Router Working Projects

Parameter Data
| | |
| --- | --- |
| Model Name |  4 Axis CNC Router FS1325-4Axis |
| X, Y-Axis Travel | 1300X2500mm(4X8ft),Option: 1500X3000mm(5X10ft), 2000X3000mm. |
| Z-Axis Travel | 300mm,Option: 400mm, 500mm,600mm. |
| C Axis | ± 90 ° |
| Spindle Power | 4.5KW HQD Air Cooling Spindle with 18000RPM, ER20/ER25/ER32 collet. |
| Drive System X, Y, and Z-axis | German Helical Rack and Pinion for X and Y-axis. And Z-axis with TBI ball screw |
| Transmission X, Y, and Z-axis | PMI Square Linear Guide Rail and bearings. |
| Motor for X, Y, and Z | Syntec Servo motor |
| Machine Structure | Thicken welded steel tube machine body. Rigid gantry and side support, aluminum T-Plate Extrusion Combined table, or vacuum table. |
| Working Voltage | 380V/50HZ/60HZ,3PH. Option: 220V/50HZ/60HZ,3PH |
| Command Language | G Code & M Code |
| Operating System | Syntec controller/ NC studio/Mach3/DSP Handheld Controller |
| Lubrication | Automatic Lubrication System |
| Tool sensor | Automatic Tool Calibration |
| Dust Collector System | 3.0KW Dust collector system with 2 bags |
| Collet | ER20,ER25,ER32 φ4, φ6,1/8, 1/2 |
| Max. Rapid Travel Speed | 40000mm/min |
| Max. working Speed | 25000/min |
| Repeatability | +/-0.04mm/300mm |
| Working Accuracy | +/-0.03mm/300mm |
| Machining Function | 2D Machining, 2.5D Machining, 3D Machining |
| Compatible Software | Type3, Ucancam, Artcam, Alphcam, Cabinet Vision, etc. |
| Other Names | CNC Router with Rotary Axis, Rotary CNC Router,4 Axis CNC Router machine, 4 Axis Wood Router |
| Gross Weight | 2500 KGS |
| Package Size | 3750*2250*1950mm |
Why Choose Forsun CNC Router?
Thicken weld tube machine frame for high performance and material processing.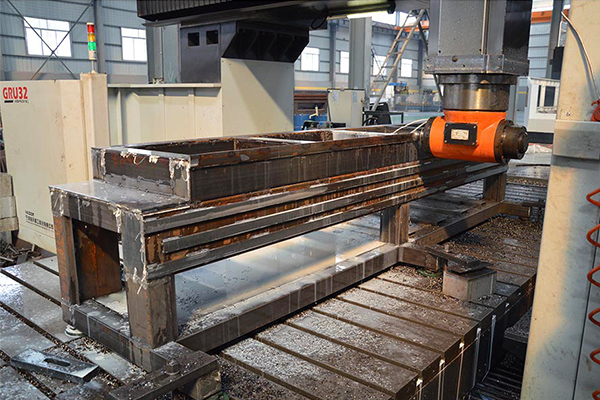 Heavy-duty frame milling and drilling by machining center to keep high accuracy.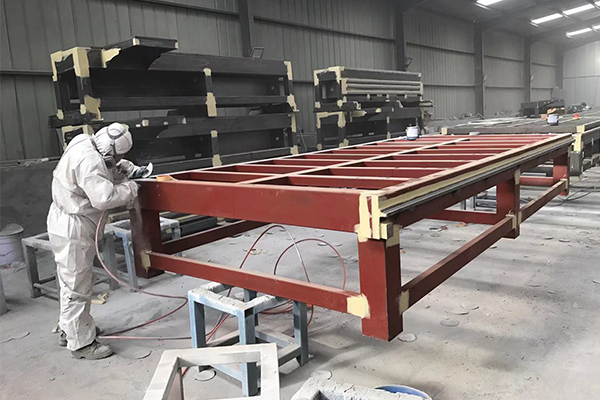 Sandy blasting putty and rusty cleaning before painting to prolong machine body use.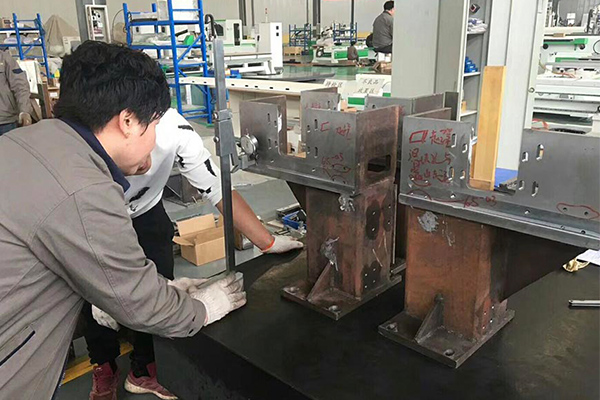 Material incoming inspection to make sure machine quality in the very beginning.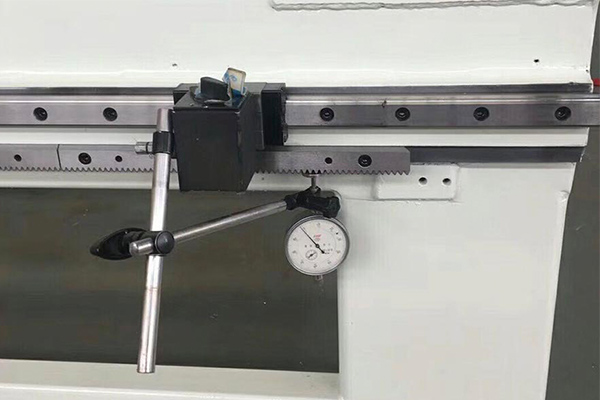 During the CNC Router installation process, precision instruments are used to ensure the accuracy of the CNC Router Machine installation.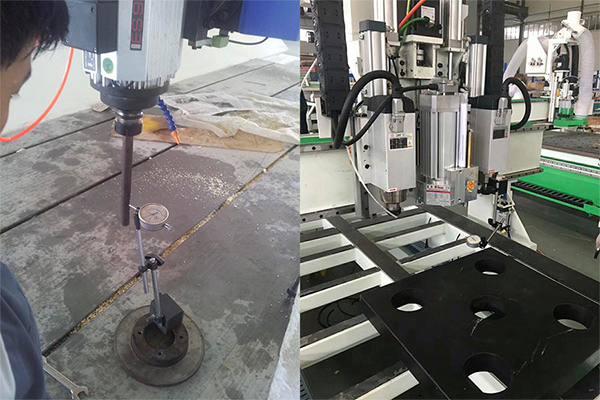 After the CNC Router is installed, use the testing instrument to test the Vertical accuracy, traveling accuracy, working accuracy, repeated positioning accuracy, etc.