We are in the age of electronic intelligence and almost all the machines we use are semi-automatic or fully automatic. A CNC router is an automatic machine controlled by a computer. The CNC iron-Chuang machine project design produced by it has the advantages of smooth cutting edge, fine engraving pattern, fast cutting speed, large production batch, and complete variety. Therefore, it is also welcomed by many industrial and personal enthusiasts.
CNC routers really make our lives easier. These machines can easily etch surfaces, engrave designs and even cut shapes. There are so many amazing things you can do with a CNC router.
In this article, we'll explore some of the most popular and profitable CNC project ideas that you can make and sell even if you're a beginner.
What is a CNC router?
CNC routers are machines that can etch, engrave designs, or cut shapes. They changed the way decorations were made, making them more accessible and affordable.

Is the CNC business profitable?
Yes, the CNC business is profitable. You can expect a net profit margin of 10% to 15%.
However, you will need to invest in a CNC machine setup or hire a contractor who can do the cutting for you.
In the first case, you want to spend about $1300 or more on a basic CNC machine.
That said, people doubled their growth within a week of starting their CNC business, creating easy-to-sell CNC projects.
How to make CNC router design ideas?
Step 1: Download and install the CNC engraving machine design file
Knowing what pattern to engrave on the board, search for some free CNC engraver design files on websites such as Pinterest Scan2Cad, Design shop, etc. Common CNC design files are DXF, DWG, SVG, CDR, AI, EPS, PDF files.
Step 2: Edit and Use the CNC Router Design File
After installing the free CNC router project files, you can use the tool to make some versions to better suit your machining needs. Or if possible, you can design it yourself.
Step 3: Convert CAD to G-Code
Click the Convert button and G-code will be generated. Then, save the G-code to create some beautiful designs. Finally, different CNC router projects are produced.

Sellable And Profitable CNC Router Project 2022
As CNC routers become more compact and affordable, interest in CNC-crafted goods has flourished on online marketplaces like Etsy, Amazon, and Facebook Marketplace, with high demand for handcrafted one-of-a-kind products.
Since CNC routers can cut any shape out of a variety of materials, you can create a multitude of products with CNC machines.
Wood CNC router designs
Custom engraved logo
Making a custom logo on a CNC machine is one of the best CNC projects.
A name logo is an investment that never stops and CNC makes it possible to create a one-of-a-kind logo with any design.
Photo Frames
Make it easier to collect your best memories in space with unique CNC-made photo frames. Photo frames are a common CNC item that people love to buy. They're great gifts, and because people are taking pictures every day, there's always a market for them.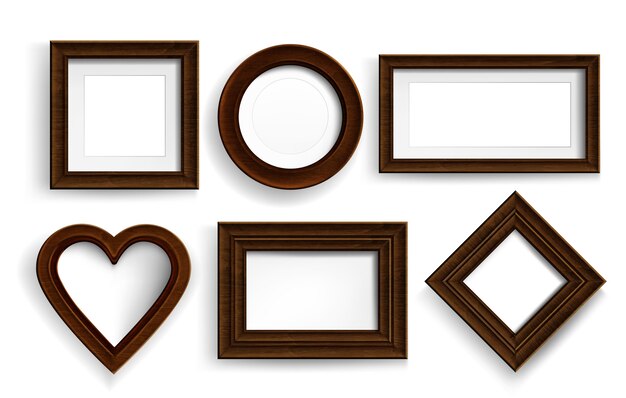 CNC Maps
Cartography is an art form that has taken hold in our modern age of satellite photos and pre-made posters. However, map-making is a CNC project idea perfect for those looking for new and wonderful wall decor.
Designs can be as simple or as complex as you like, from simple one-layer maps to detailed topographical landscapes of mountains and deserts. These designs can be kept minimalist or painted to accurately depict any piece of land.
Clock
Clocks are beautiful CNC items that people love to buy and display at home. Designing a clock with a CNC engraving machine is a lucrative business because:
People love clocks as home decorations and often look for unique CNC designs.
There is no shortage of clock designs, and you can experiment with different styles within your own time frame.
You can also CNC engrave the clock for that extra personal touch that people love.
Coasters
CNC coasters are a popular CNC item because they can add an artistic touch to your home decor.
Buyers are often looking for coasters with unique designs and look. If you have a CNC machine, you can start making coasters to sell for profit.
Although coasters are mostly made of wood, people are getting more creative, which leads them to buy coasters made of different materials like clay, plastic, and marble. Designing coasters is a great adventure for anyone looking to try their creative edge.
Toy
Can you guess the best-selling Christmas items on Etsy? It's wooden toys and custom puzzles!
Everyone loves to collect unique pieces, which is why these personalized wooden toys make great gifts.
Seasonal decorations
Most of the CNC items sold make people feel like they have something unique and truly special, and when it comes to seasonal events like Thanksgiving and Christmas, there's always a subtle (or maybe not so) subtle about how we decorate our homes subtle) competing undertones.
Due to the high profile of this holiday, there are many people who want to decorate their homes with unique, personally crafted decorations to really show off their seriousness to neighbors, Thanksgiving dinner guests, trick-or-treaters, or anyone special Degree occasion guests.
The best part about using your CNC router to make seasonal decorations for sale is that the business can be as consistent as you want. A good pre-order system and some careful marketing can turn it into a year-round show, or you can open a shop to make some extra money for the holidays.
Christmas ornaments
One of the best things to make with a CNC router during the holidays is Christmas decorations.
CNC engraving machine helps to design beautiful and festive wood carvings, people love to buy these wood carvings as gifts for their loved ones during this festive season.
CNC engraving machines can help you carve out a niche in the market by offering custom wood ornaments that are unique and hard to find anywhere else.
CNC furniture
CNC furniture ranges from simple shelves and tables to chairs and tables. They can be decorated and carved into any shape or design you or your clients like.
The furniture market is huge, and the space for CNC furniture is huge. People love to add furniture with high-end functionality and modern designs to their spaces.
Using your CNC machine to design furniture can be a highly profitable CNC project that can make money. You can now build a profitable business by selling wooden tables, desks, decorative chairs, and coffee tables.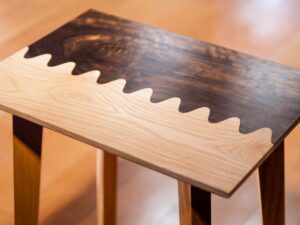 Scrabble letters
Scrabble letters belong to a game CNC wood cutting design. They are small square pieces of wood with letters and numbers. Adults and kids alike enjoy playing Scrabble with these letter designs. Parents also use these CNC router designs to teach their kids how to spell words. Making such a scrabble game is relatively simple. You just have to engrave letters and numbers on a large wooden board and cut it into small cubes with your wooden CNC machine.
Simple Ukulele – Musical Instrument CNC Project
Creating your own instrument is one of the coolest things you can do because there's nothing cooler than playing music on an instrument you made yourself! Some are easier to make than you might think – not all instruments are as complex as a piano or guitar.
Ukuleles are one of the easiest musical instruments out there, and they are the ideal CNC wood project for beginners who want to make something fun they can use and brag about.
While there are many musical instruments that can be made as 3D printed projects or CNC router projects, the ukulele is one of the easiest and most satisfying to make.

Board games
Board games are the latest CNC project craze. If you want to make money selling wooden works online, consider creating a custom board game.
Paddle Board
This may seem crazy now, but being able to customize someone's paddleboard is a great niche. CNC Router Engraving Paddle Boards, Skateboards, Snowboards, and more are just a few of the many projects that can make you money. Personalized gifts have always been a selling point for most consumers. With a 4X8 CNC router, you can even make an entire paddleboard.
Wall art
Making custom wall art is a very lucrative niche for your woodworking business. The possibilities are endless, and you have a wide variety of clients, from garage workshops to children's rooms.
Stone CNC router design
Another very popular CNC router design is the stone CNC engraving project. As a high-end building decoration material, stone has the advantages of strong bearing capacity, durability, wear resistance, corrosion resistance, and no aging. Widely used in indoor and outdoor decoration design, curtain wall decoration, public facilities construction.
Today, many dining tables, countertops, vanities, or bathroom appliances are cut, carved, and polished from marble, quartz, granite, and other stones.
Acrylic CNC Router Design
One of the most popular and important festivals in the west is Christmas, one of the best-selling CNC router designs is the acrylic CNC router design. Acrylic is a good carving material. It has good transparency and a beautiful appearance. Also, it stains easily. Therefore, it is quite popular among young people. For example, it can be used to make acrylic lamps of various shapes, exquisite acrylic photo frames, acrylic hanging ornaments of various animal shapes, acrylic gift boxes, acrylic tableware, acrylic tables and chairs, acrylic accessories, etc.
In addition, acrylic is chemically stable and weather-resistant, and will not change much even after years of aging. It is very durable and can be used to make some everyday items such as tables and chairs, cabinets, tableware, etc. At the same time, the acrylic CNC router design has the characteristics of easy processing, good printability. You can design CNC router projects in different colors and patterns according to your preferences. Now, this idea of spraying acrylic CNC routers is especially sought after by art lovers.

Where can I find CNC project files?
If you want to make money by selling your work on sites like Etsy where can you find CNC project files?
You can find CNC project files over the internet, especially on Facebook groups, CNC-specific bloggers, Pinterest, etc.
Once you get the hang of CNC machines, you can also sell your own creations.
However, this is a time-consuming option.
In addition to this, you can also find CNC project files at: Openbuilds.com, Vectrics.com, Etsy, 3axis, Laguna Tools, Pixel Prototype, Open Builds, Tools Today, Design and Make, Make CNC
Where can I sell my CNC project?
Once you've made some beautiful items with your CNC router, you might wonder who's going to buy them!
The best place to sell your item is online – Facebook Marketplace and local buying and selling groups. Local craft fairs are also a great place to sell your craft, especially during the holidays.
If you want to take your CNC business to the next level, starting an Etsy store is the way to go. It will allow you to reach a larger global audience.

Conclusion
It's never too late to start your own business. You can make many different types of items with CNC machines, and on sites like Etsy or eBay, you can sell them for a profit! So, what was your first project?
Hot Selling CNC Router Machine