FORSUN Double Servo Hydraulic CNC Press Brake( CNC Bending Machine) is designed with the torsion bar, servo diver driving the Y axis and the two cylinders moving up and down simultaneously. The X axis (stroke and distance of the back gauge) is driven by servo motor. The machine adopts an integrated hydraulic system, which is more reliable and easy to maintain. The fuselage adopts the simplified design of the European Union and is integrally welded and integrally formed, and the stress is relieved through repeated treatment. The single mode and reversing and maintenance time of the machine can be controlled by the time relay. and the adjustment amount is displayed by DA41s or TP10s. The machine is equipped with a safety fence and electronic interlocking device to ensure safe operation.
Parts of CNC Bending Machine
Features of hydraulic press brake:
1. Hydraulic press brake all Steel Welded, Vibration eliminate stress, high mechanical intensity, good rigidity.Hydraulic upper transmission, steady and reliable.
2. Hydraulic top-drive, steadiness and reliability, mechanical stop, steel torsion bar to maintain synchronization, high precision.
3. Ensure the high control precision, bending accuracy and repositioning accuracy are also reach to the high level. hydraulic press brake back gauge can be multi-axes controlled.
4. Back gauge distance, upper ram stroke can be adjusted by motor-drive,manual operation micro-adjust equipment, numerical display.
5. Our hydraulic press brake machine worktable full deflection compensation
6. Adopt integrated hydraulic system, more reliable and easy for maintenance.
Parameter of CNC Bending Machine
| | | |
| --- | --- | --- |
| | SISE(mm) | Maximum bending thickness |
| | 2500/3200 | 4mm |
| | 2500/3200/4000 | 5mm |
| | 2500/3200/4000 | 6mm |
| | 2500/3200/4000 | 8mm |
| | 2500/3200/4000/5000/6000 | 10mm |
| | 2500/3200/4000/5000/6000 | 12mm |

Application of CNC Bending Machine:
Forsun CNC Bending Machine is widely used in the mechanical steel metal processing industry. It can bend steel plate materials of various thicknesses.
The products are widely used in cabinet processing, decoration, electrical lift surface wrapping, aviation, light industry, metallurgy, chemical industry, construction, shipping, automobile, electric power, electrical appliances, decoration, and other industries to provide the special machinery and complete equipment needed, and other steel metal or stainless board processing industry.
Some of the key features of CNC sheet metal bending machines include:
Powerful CNC control system for precise control and supervision of bending and pressing.
Excellent back gauge adjustment to help meet your needs.
Consistent parallel and precise operation with a reliable crown system.
Best-in-class optical security without compromising performance or productivity.
Smart tool app for efficient inventory management and fast data entry
An Improved Tool Clamping System.
All products feature hybrid eco-functions to support the environment and be environmentally friendly.
Active angle control for better angle management and measurement.
Why Choose Forsun CNC Router?
Thicken weld tube machine frame for high performance and material processing.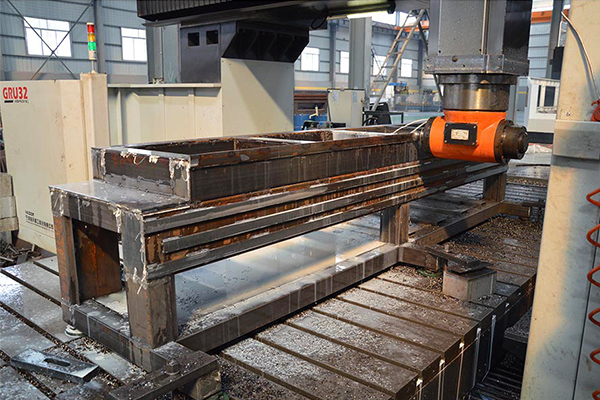 Heavy duty frame milling and drilling by machining center to keep high accuracy.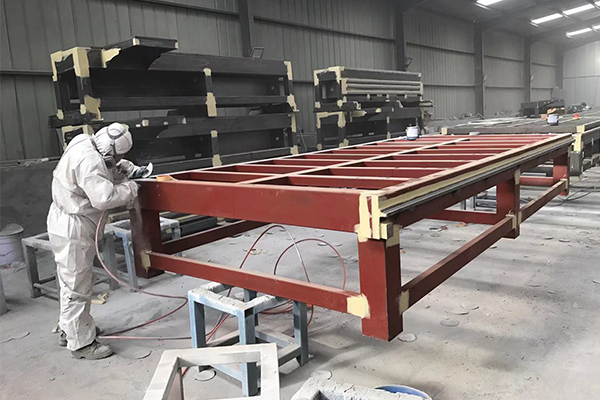 Sandy blasting putty and rusty cleaning before painting to prolong machine body use.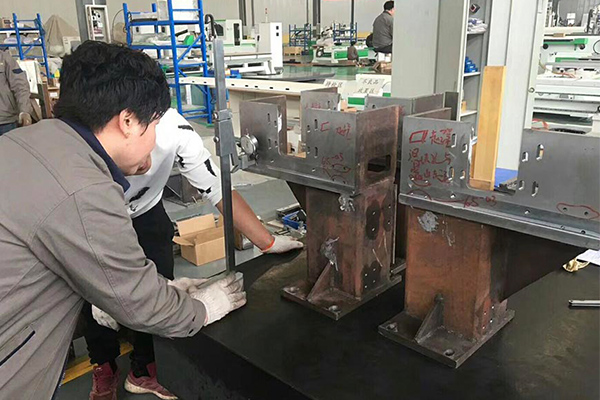 Material incoming inspection to make sure machine quality in the very beginning.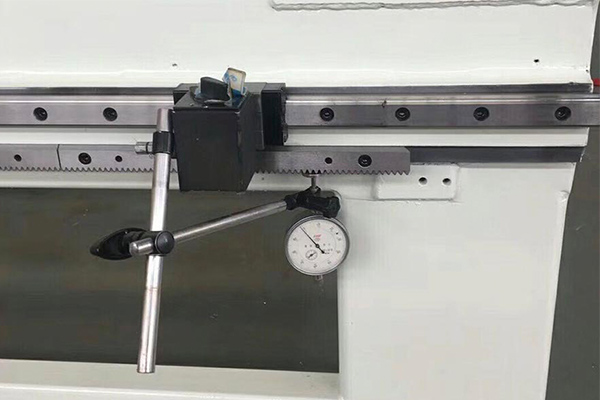 During the CNC Router installation process, precision instruments are used to ensure accuracy of the CNC Router Machine installation.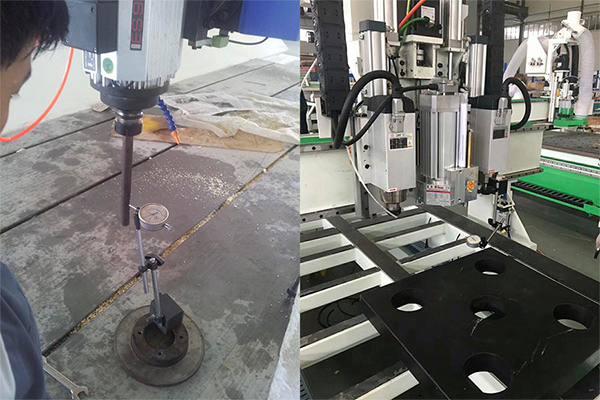 After the CNC Router is installed, use the testing instrument to test the Vertical accuracy, traveling accuracy, working accuracy, repeated positioning accuracy, etc.